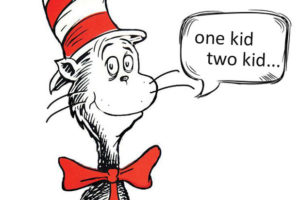 Earlier this week I was looking through the archives of the articles I wrote to youth workers back in the days… really fun looking through it all. I found this little gem from April of 2005 (I had totally forgotten about this). It gives you a glimpse of the type of kids I worked with… NOT very politically correct, mind you (apparently the filter was completely off back then).
WHAT IF DR. SEUSS HAD CHAPERONED ONE OF YOUR
YOUTH MINISTRY EVENTS?
One kid, two kid,
old kid, new kid.
Flabby kid, toned kid,
clean kid, stoned kid Continue reading "If Dr. Seuss was in youth ministry"