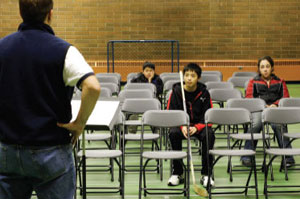 The youth ministry was fizzling out and no one knew why.
It was as simple as this: kids weren't meeting Jesus, and the ones that already knew Jesus weren't growing. As a result the group had sputtered and was on the verge of dying.
If it were a horse it would have been put down.
This past year I have had the opportunity to spend time with Continue reading "Poor Leadership 101"