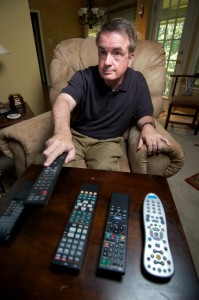 The biggest complaint I hear from parents is about the amount of time their kids are glued to their entertainment and technology.
Kids are glued?
Pop Quiz: Which generation watches more TV in America?
A.  My 16-year-old daughter?
B.  My 21-year-old son?
C.  Me (44, yet young and ruggedly handsome?)
D.  My 72-year-old dad?
In a world where young people spend so much time glued to screens, the answer might surprise some of you. The answer is Continue reading "Kids or Adults?"