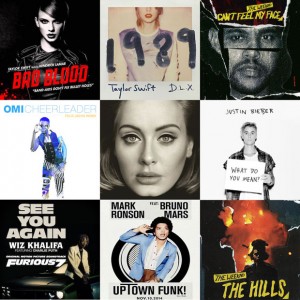 As 2015 comes to an end, it's always intriguing to look back at what young people were listening to.
Many of you may remember exactly how much young people value music from our recent Youth Culture Window article about entertainment media saturation. In this article we not only learned that today's teens spend about 9 hours a day soaking in entertainment media and technology, but also that they sited music as their favorite media activity, devoting 1 hours and 54 minute per day to their favorite tunes (Common Sense Media, page 18).
The question you might ask is, "What are their favorite tunes?"
Here they are, all the No. 1's of 2015, in our brand new Youth Culture Window article. These are the songs that made it all the way to the top… and then some tips on how we can dialogue with our kids about them.
CLICK HERE: Mature Messages in Today's Music