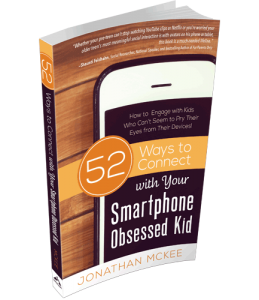 It's coming this month…
In fact, I'm getting early copies in two weeks, so I'll be personally signing every single book you pre-order!
I've gotta confess: this book was such a fun project! It's a combination of research and hands-on parenting experiences revealing the most effective venues and connection points that actually work for today's parents who want to connect with their "over-connected" kids. It's packed with practical stuff parents and caring adult mentors can use to engage in meaningful conversations!
Order now HERE in our new store!