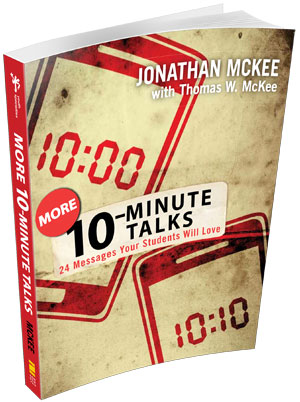 My MORE 10-Minute Talks books just arrived from the publisher… a perk being an author… we get copies earlier than the release date.
So let me extend the perks to you. If you order the book from me, you'll get it before anyone else, I'll pass on a 25% discount to you, and I'll personally autograph your book!
Doug Fields said about the book:
"Powerful! Effective! I'll be using this practical resource in my own ministry."
More about the book and this exclusive deal here.