MTV's front page features their list of Most Popular Artists. (And let me assure you… regardless where MTV gets that list from, it is a self fulfilling prophecy. Sad fact, but MTV is youth culture today.) The question is… how many of these artist would you want mentoring your kids?
Probably very few of them.
But the "artists" on this list are the people kids are listening to. Let's take a peek at some of them.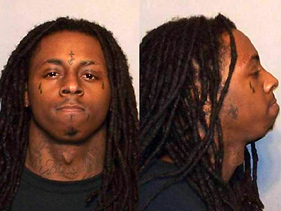 The list features Li'l Wayne in the #1 spot. Little Wayne was in the news again this week when he was booked on three felony drug charges in Yuma, AZ on Jan. 23.
Britney Spears is #2 on the list. She was rushed to the hospital this morning (Thursday, January 31) on another "5150" hold for mental-health evaluation. Her song Peice of Me is currently #18 on Billboard's Hot 100 right now, and the #9 most downloaded song on iTunes. Her risque music video is the sixth most downloaded music video on iTunes right now.
Soulja Boy Tell'em has the #4 spot. Check out my blog a couple days ago for more about how schools are inadvertantly helping him become a role model for your elementry school kids.
Akon was in the news again last year when he was charged for tossing a 15-year-old fan into the crowd. Akon has had numerous hits, one of the most popular being Smack That.  Hmmmmmm. Earlier in 2007 Akon got himself into trouble in Trinidad when he pulled a girl onto the stage and proceeded to simulate sex with her as well as a few minutes of other crude dancing. The young girl was only 15 years old.
This list of artists goes on.
The interesting fact is that today's kids don't seemed worried about song lyrics or the character of the person singing the song. I think a 14-year-old girl summed up this generation's feeling well in her blog when she heard what Soulja Boy's "Superman" song meant.
I love this song, and i dont really care what the lyrics mean. 😛
Hmmmmmm.