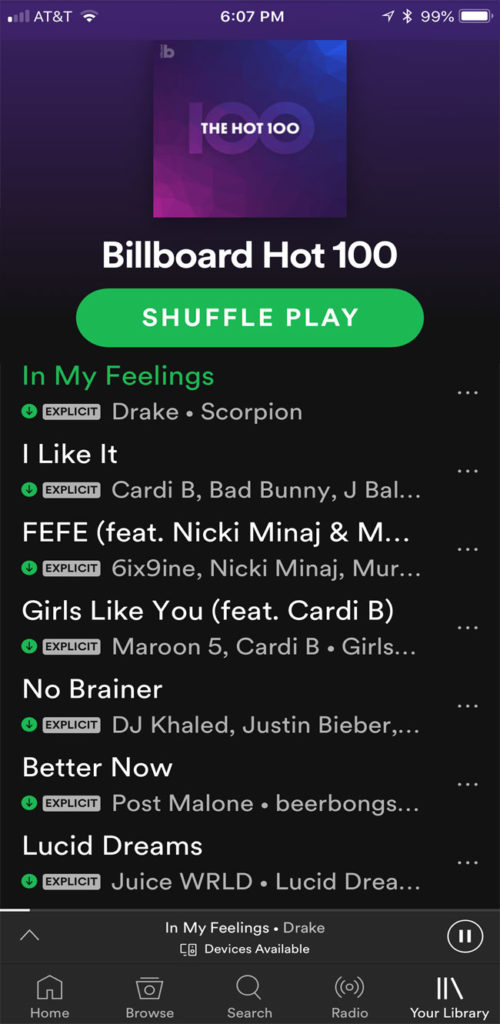 Popular music always has provided a few vile examples that made grandmother gasp…
But never like today.
We've come a long way from "Like a Virgin" being shocking. In fact we've come a long way from, "I Kissed a Girl." Sure we've seen some raunchy lyrics from top artists before… but never so potent at the top of the charts.
So far this month the Billboard Hot 100 has only one song that is not explicit in the top 10. And those that are… really push the envelope.
Drake's song, In My Feelings, currently at No. 1, is probably one of the cleaner songs in the charts… that is… if you ignore the sampling of Lil Wayne & Magnolia Shorty near the end of the song with the lyrics:
Bring that a*s, bring that a*s, bring that a*s back!
B-bring that a*s, bring that a*s, bring that a*s back!
Shawty say the nigga that she with can't hit
But shawty, I'ma hit it, hit it like I can't miss
Now let me see you
Clap that a*s, you're the only one I love Continue reading "Depreciating Morality in the Top Music"
Posted in Entertainment Media, Jonathan's Rant, Music, Parenting, Sexuality, Smartphones/Cell Phones, Youth Culture | Tags: billboard hot 100, Cardi B, drake, explicit lyrics, music discernment, Nick Minaj, teens | Leave A Comment