Yesterday Todd sent me this and I couldn't help but share it with you. (I love his honest "skepticism.")
Many of you might recognize his name… Todd Pearage is a full time youth pastor and father of three, who also moonlights writing movie reviews for us, and music reviews for Interlinc. Todd always is on the lookout for practical Christian resources for youth workers.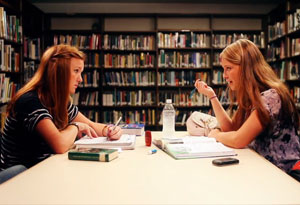 Hey Jonathan, I can't help but give you some feedback about your latest DVD project, Real Conversations: How to Share Youth Faith Without Being Pushy.
Remember, this is from the guy who wasn't that excited about it when you first told me that you were working on a video-based curriculum on evangelism. Honestly, the first thought I had was, "Another evangelism curriculum?" But, over the next few weeks as you shared more and more about your vision and direction of this DVD, I started to get really excited.
Too often curriculum like this appears to be written in think tanks by people who aren't in the trenches. Those folks might deliver solid, well-written Bible lessons. Unfortunately, it often lacks realism. The stories are far-fetched and the "problems" are out-dated or not really problems at all.
And let's be honest Continue reading "More Than Just Method"