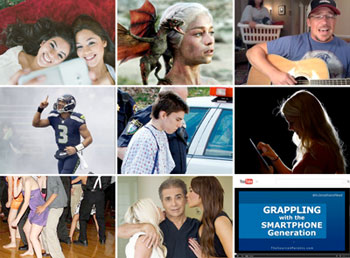 As the year-end approaches rapidly, it's fun to look back at some of the highlights of ministry in 2014.
Today I looked back at the most popular posts on my blog in 2014. Here are the Top 10 posts from 2014 you readers liked the most:
10. Happy Birthday… Here's Your Boob Job
6. Shy, Teased, Isolated…Teen Killer?
2. Should I Watch Game of Thrones?
…and then these "pre-2014" posts still drew a ton of traffic as well:
Dad, Can I Go to the Homecoming Dance?
Top Ten 70's Slang Words That We Need to Bring Back!
Should We Read Our Kids' Texts?