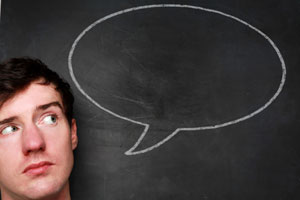 What's the most common word or phrase  you hear teenagers say? I want to know. (Use my comment feature and share your opinion.)
I ask because my friend Vicki called me the other day and asked me, "What is the one most common word or phrase teenagers say today?" Our online slang dictionary doesn't sort by popularity.
My first hunch was to tell her, "I know, right?" No seriously… that's the phrase I hear most teenagers say across the US today. They don't realize they say it, but they say it.
"American Idol sucks this year."

"I know, right?"
It's a simple little phrase that I probably even said when I was a kid, but it's come back with a new fervor. ("Fervor"? Really? Teens definitely aren't saying fervor.)
But that's not the phrase I gave her. I debated giving her "legit." I've heard that used a lot lately. But that is one of those terms I truly heard about 8-10 years ago too. What I wanted was a word/phrase that is actually perceived as current and big. Maybe "just saying!" That's another common one I hear right after a teenager says something rude.
"Megan wore that exact same outfit last Friday. Just saying."
But I wanted a teenaged opinion. That's the cool thing about being a parent of three teenagers. I went downstairs and asked my daughter Alyssa, "What's the most current and recognized word or phrase used by teenagers today."
She didn't even hesitate for a second. She said, "YOLO. Everyone says it, and they all know they do."
You might have caught me writing about YOLO before. This little acronym was already huge, but caught even more attention a few months ago when Andy Samberg and Adam Levine teamed up and made the YOLO parody video, aired on Saturday Night Live (we wrote a YouTube discussion starter using it). The phrase means "you only live once" and is used ubiquitously in teen culture.
My daughter also mentioned "swag." She said, "No one would probably admit it's popular, but everyone uses it."
"So it's like Facebook?" I clarified.
So what about you? What are the words or phrases you hear today's teenagers saying? Jump on my comments and share.