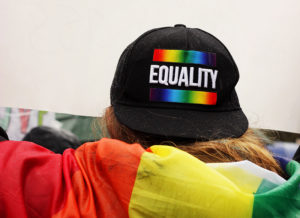 I don't know the last time I was this excited about teaching at a conference. Maybe it's because it's something we are sooooooooo passionate about, reaching young people who identify as LGBTQ+.
This isn't your typical conference. It's just something my friends Sean McDowell, Greg Stier and I were talking about… and we were like, "Let's do it!"
And so we did.
I'm talking about the Anchored Leadership Conference in just a couple weeks on November 2 and 3… either in SoCal or live-streamed that week (if you can't watch it live, you can actually replay it once that week for up to one week).
We put together the conference because it's addressing hands down the biggest issue we've been getting questions about in the last two years Continue reading "Sooooooooo excited"