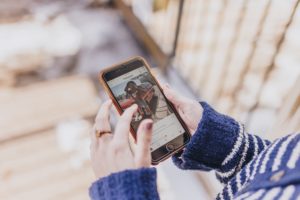 Kids have always liked celebrities, and celebrities have always had influence… but never to the extent they do today.
In 1984 Madonna shocked the world at the first MTV Video Music Awards, rolling around on the stage in a wedding dress provocatively singing, Like a Virgin. Before you knew it, Gen X teens everywhere (now 50-year-old moms) were wearing lace gloves, 20 bracelets, a rosary, and if Mom and Dad weren't looking—lingerie on the outside of their clothes. Madonna was an influencer (great documentary on how video killed the radio star- Episode 7 of this Netflix series).
But how much influence did a celebrity have at that time?
Kids could play Continue reading "Who do your kids follow?"