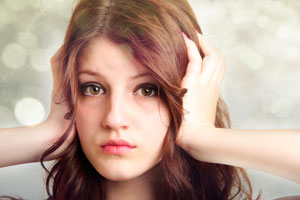 The CDC posted a press release last month revealing STDs are at an unprecedented high in the U.S. In fact, "despite recent declines, 2015 was the second year in a row in which increases were seen in all three nationally reported STDs." It will be interesting to see where these numbers come in at the end of 2016. The increases from just 2014 to 2015 ranged from a 5.9% increase of chlamydia to a 19.0% increase of P&S syphilis.
Yikes!
This is where everyone begins tossing theories around. Some blame budget cuts for education, and others blame social media. They're actually calling it the "Tinder Effect," blaming dating apps that encourage casual sex.
The consequences of casual sex are only magnified by yet another new CDC report comparing the overall physical and mental health of both sexually active heterosexual and LGBTQ young people with virgins and concluding, "students who had no sexual contact have a much lower prevalence of most health-risk behaviors." Yes, you read that correctly. The CDC just published a report revealing virgins are less likely to smoke, drink, use drugs, feel depressed, attempt suicide, and engage in over a dozen different risky behaviors. (We've began seeing quite a few articles highlighting these vast differences.)
Hmmmmmm. Could it be that some people are actually noticing sex matters?
Those who are engaging in casual sex are paying a big price. So what is the cause behind this unprecedented increase in STDs?
As a guy who has my eyes on these articles every day, I wouldn't dare suggest one specific cause of this increase in STDs. It's probably a little messier than that. Sadly, I see numerous sources providing misinformation about sexual activity: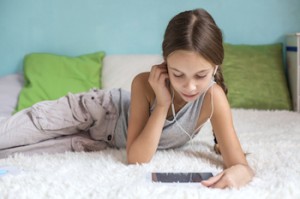 Don't take my word for it; just take a listen to the messages young people are listening to day in and day out. For example: Common Sense Media revealed teens average almost 2 hours per day just listening to music (out of their 9-hours per day entertainment media diet).
Is music a big part of this misinformation?
I'll let you decide.
Here's a sample of some of those lyrics from the top of the Billboard charts right now:
Closer, by The Chainsmokers (No. 2 on the charts)
Now you're looking pretty in a hotel bar
And I can't stop
No, I can't stop
So baby pull me closer in the backseat of your Rover…
24K Magic, by Bruno Mars (No. 4 on the charts)
Oh sh*t, I'm a dangerous man with some money in my pocket (keep up)
So many pretty girls around me and they waking up the rocket (keep up)…
Side to Side, by Ariana Grande (No. 6 on the charts)
Feeling like I wanna rock with your body
And we don't gotta think 'bout nothin'
I'm comin' at ya
'Cause I know you got a bad reputation
Doesn't matter, 'cause you give me temptation…
Wrist icicle, ride d**k bicycle…
Broccoli, by D.R.A.M. (No. 9 on the charts)
Whispered in my ear she trying to leave with me (She wanna f**k)
Said that I can get that p**sy easily (I'm gonna f**k)
Caroline, by Amine (No. 12 on the charts)
Don't wanna talk it out, can we f**k it out?
Cause we gon' be up all night, f**k a decaf
You say I'm a tall thug, guess I'm a G-raffe
If ya want safe-sex, baby use the knee pads
Freaky with the sticky icky…
Starving, by Hailee Steinfeld (No. 13 on the charts)
I didn't know that I was starving 'til I tasted you
Don't need no butterflies when you give me the whole d*mn zoo
By the way, right away you do things to my body
I didn't know that I was starving 'til I tasted you…
OOOUUU, by Young M.A. (No. 22 on the charts)
We got liquor by the boatload (That Henny)
Disrespect the Lyfe that's a no-no (That's a no-no)
All my niggas dressed in that rojo (Redlyfe)
I ride for my guys, that's the bro code (That's the bro code)
Baby gave me head, that's a low blow (That's a low blow)
D*mn, she make me weak when she deepthroat (When she deepthroat)
I need a rich b**ch, not a cheap hoe (Not a cheap hoe)…
Do you Mind, by KJ Khaled (No. 27 on the charts)
Girl I know your body, know where every curve at
We be going all night till the early
Know you, know you wanna take off when you on my runway
We ain't got to talk bodies conversate
Baby by the way I touch you you know what I'm saying…
Bad Things, by Machine Gun Kelly (No. 28 on the charts)
Nothing's that bad
If it feels good…
And we're both wild
And the night's young
And you're my drug…
Nails scratchin' my back tatt
Eyes closed while you scream out
And you keep me in with those hips
While my teeth sink in those lips
While your body's giving me life…
X, by 21 Savage (No. 36 on the charts)
I got model b**ches wanna lick me like some candy
And them drugs come in handy
Last name Savage b**ch, but no I'm not Randy
Hit her with no condom, had to make her eat a plan B
And I'm sippin' on that Codeine, not Brandy…
Needed Me, by Rihanna (No. 38 on the charts)
You was good on the low for a faded f**k, on some faded love
S**t, what the f**k you complaining for?
Feeling jaded, huh?
Used to trip off that s**t I was kickin' to you
Had some fun on the run though I give it to you…

I think you're probably starting to get the picture:
"I can't stop"
"don't gotta think about nothing"
"nothing's that bad if it feels good"
"hit her with no condom"
If I were to summarize the messages flowing through every Wi-Fi signal and dancing across every screen, it might be this: I can't help it. Go with what feels good at the moment! No consequences!
The sad fact is… there are consequences.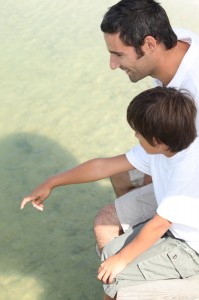 CDC reveals that young men and bisexual men are at the greatest risk. Somewhere, somehow, we're failing to provide young males with truth… or young males aren't interested in hearing it. We need to be proactive about creating a climate of continual conversations with young men (which is why I wrote a book specifically to guys about becoming a man).
But young women are the ones facing the most serious long-term health consequences, a big one being infertility. STD's cause infertility to more than 20,000 women each year.
In a world so full of misinformation… how can you provide good information?
Are you having these discussions?
Do your kids know sex matters?
Posted in Entertainment Media, Music, News, Parenting, Sexuality, Social Media, Youth Culture | Tags: cause of STDs, CDC report, rise in STDs, sex, sex education, sexual activity, stds, teen stds, teens, teens sexually active | Leave A Comment