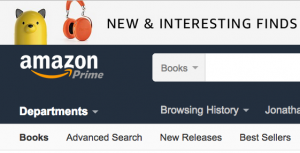 It's always interesting to see which resources are a hit during that key shopping weekend Black-Friday through Cyber-Monday. And this year… it's a bold little devotional for young men!
It's crazy to watch which books Amazon move. Amazon ranks the books hourly so anyone can see how books are ranking among books in a certain category… or among ALL BOOKS EVER! And this weekend my candid little book for guys is going gangbusters!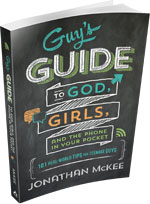 It's exciting to see how God is using this book as a voice of truth in the lives of young men. The Guy's Guide to God, Girls and the Phone in Your Pocket not only maintained it's No. 1 slot in it's Christian Teen Values category, it's also No. 4 in Teen Religion and Spirituality… and the biggest surprise… out of all Amazon's millions of books, it's currently ranked (as I type this) 1800th! (That might sound kinda high for many, but that means only 1799 books on all of Amazon are selling better than that one! Like Purpose Driven Life is 1094 right now.) I'm truly humbled.

That means out of all my books, including the one to teens about God's design for sex, my staple book about relational youth ministry, and even my brand new book to parents about connecting with their smartphone obsessed kids… The Guy's Guide is outselling them all!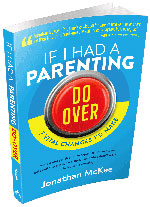 Another surprise is my upcoming parenting book, If I Had a Parenting Do Over. This book hasn't even released yet and it's already outperforming 15 of my other books on Amazon (probably because Amazon has it for a crazy pre-sale price of $4.99 at the moment.)
Thanks to so many of you for being my loyal readers and helping spread the word about many of the books you have enjoyed. Amazon is now carrying 19 of my titles.
U guys rock!