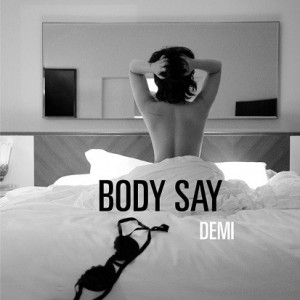 Demi Lovato is in the headlines again with her sexy new release, Body Say.
Sadly, her story isn't very unique:
Disney star. My own girls watched her show Sonny with a Chance and the Camp Rock movies.
At age 18, she dropped out of a tour because of some "emotional and physical issues" (self-mutilation, eating disorders).
She returned to the scene with a new confidence… in fact… the name of her new album last year was Confident, sporting her new sexy look… and sexy new songs (you probably our post about her song Cool for the Summer, a song about her desire for a lesbian hook up).
Well Demi's back, and she's pushing the sexy envelope again with her new lyrics and cover art. Here's just a glimpse of the lyrics of Body Say:
You can touch me with slow hands
Speed it up, baby, make me sweat
Dreamland, take me there cause I want your sex
If my body had a say, I wouldn't turn away…
We just released a youth culture window article about The Resurgence of Demi Lovato this week, with a closer peek at Demi, her new song, and how we can talk with our kids about this Disney star (the article even provides some questions you can ask your kids).
CLICK HERE FOR OUR ARTICLE: The Resurgence of Demi Dovato