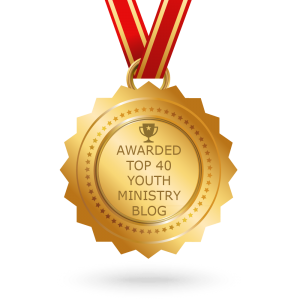 It's always nice to be included in a list of great influencers… and I was humbled to be in the mix in this year's Top 40 Youth Ministry Blogs list posted last week (even though they somehow think we only post 1 post per month… hahahaha).
Some great blogs on this list. A few of my favorites:
Greg Stier's blog– because Greg is probably one of the best equippers in youth ministry, and he loves Jesus so much it's freaking contagious!
The DYM blog– because the DYM resources rock… and let's be honest… Doug and Josh are fun!
The CPYU blog– Walt's always bringing youth culture insight that makes you think.
and some other good ones as well.
I'm just glad to be included with such amazing people in the Kingdom!