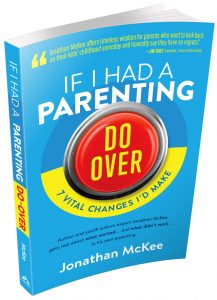 It's time! (I'm so excited!)
My publisher just emailed, and they've received my brand new book, If I Had a Parenting Do Over, fresh from the printer… and boxes are on their way to my house, my upcoming workshops, Amazon, LifeWay… and all the other book stores. (Many of you saw Jim Daly talking with me about this book on Focus on the Family's Facebook page just a few weeks ago).
And Amazon is literally crazy right now! "Crazy" in a good way.
Amazon changes prices all the time… so this could change before you even read this. But at this second… as I type this… they have my new book for the best you'll get it. Get this Continue reading "Do you want a "Do Over?""