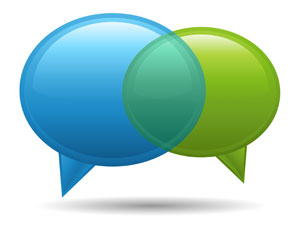 Each day in my blog this week I have given you a little somethin' you can use to provoke meaningful conversations with young people. (Click here for Monday's, Tuesday's, Wednesday's, or Thursday's.) My brand new book, Get Your Teenager Talking has 180 conversation springboards that "get teenagers talking"… I thought I'd share some with you. Here's one more:
Conversation Springboard No. 5:
Which kids are happier: those who eat whatever they want, drink alcohol, and smoke, or those who eat healthy foods and live a healthier lifestyle?
A recent study suggests an unhealthy lifestyle is linked to unhappiness. In fact, in their analysis of five thousand young people between the ages of ten and fifteen, researchers discovered:
Young people who never drank alcohol were four to six times more likely to have higher levels of happiness than those who consumed alcohol.
Youth who smoked were about five times less likely to have high happiness scores compared to those who never smoked.
Higher consumption of fruit and vegetables and lower consumption of chips, sweets, and soft drinks were both associated with high happiness.
The more hours of sports that young people participated in per week, the happier they were.
Why do you think this is the case?
Follow-Up Questions
Do you think young people today are attracted to the idea of being able to do whatever they like?
What are some consequences of unhealthy eating, drinking, or smoking?
Explain why "doing whatever you like" actually isn't as rewarding as expected?
Insight Into the Question
This question helps young people consider the sources of happiness.
Quick Additions
What makes young people truly happy? Why?
What makes you happy? Why?
How can you avoid falling into the "do whatever I like" trap?
Dr. David Olshine, about Get Your Teenager Talking…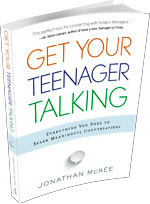 "If you want fun, clever, and witty ways to engage your adolescent, pick up Jonathan McKee's Get Your Teenager Talking and let the conversations begin."
– Dr. David Olshine, professor and director of Youth Ministry, Family and Culture at Columbia International University (Columbia, SC).
GET A SIGNED COPY OF THIS BOOK RIGHT NOW FROM JONATHAN, ONE MONTH BEFORE IT'S OFFICIAL RELEASE!