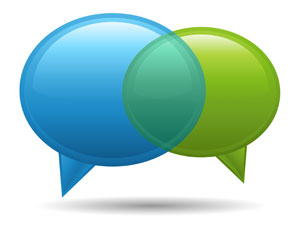 Each day in my blog this week I'm going to give you a little somethin' you can use to provoke meaningful conversations with young people. (Click here for Monday's, Tuesday's, or Wednesday's.) My brand new book, Get Your Teenager Talking has 180 conversation springboards that "get teenagers talking"… I thought I'd share some with you. Here's another one:
Conversation Springboard No. 4:
What makes someone popular at your school?
Follow-Up Questions
Do you have any of these qualities?
If you could have one quality or characteristic that made you feel more accepted by others, what would you want?
How long do external qualities (such as looks, athletic ability, etc.) last?
How long do our internal qualities (character, kindness, compassion) last?
Insight Into the Question
This discussion gets kids thinking about the characteristics they are pursuing.
Quick Additions
Jesus said, "What good is it for a man to gain the whole world, and yet lose or forfeit their very self?" (Luke 9:25)
How do you see people trying to "gain the whole world"?
What do you think Jesus meant by "lose their very self"?
Why would someone cling onto temporary thrills and achievements, knowing they might have eternal consequences?
What temporary thrills and achievements distract you at times?
How can I help you stay focused on the truth? (Hebrews 12: 1–2: "Let us throw off everything that hinders and the sin that so easily entangles. And let us run with perseverance the race marked outfor us, fixing our eyes on Jesus, the pioneer and perfecter of faith.")
JIM BURNS DESCRIBES THIS BOOK AS…
"This book is one of the most helpful and practical tools I have ever seen to get teenagers talking with their parents about important topics.."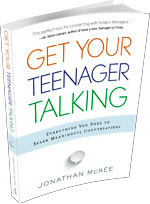 -Jim Burns, PhD, author of Teenology: The Art of Raising Great Teenagers and Confident Parenting
GET A SIGNED COPY OF THIS BOOK RIGHT NOW FROM JONATHAN, ONE MONTH BEFORE IT'S OFFICIAL RELEASE!