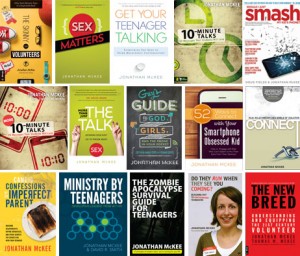 We've been looking back at the best of 2015 for the last few weeks, with a peek at last year's music, then the top blog posts.
I always find it interesting to see which of our books people resonate with each year. This year was intriguing.
I've written 18 books, all available on this page. 11 are youth ministry books, 4 specifically for parents, and 3 for teenagers. I've partnered with others for 4 of these books: Doug Fields, David R. Smith and my dad.
Two of these 18 came out in 2015:
MORE THAN JUST THE TALK and… SEX MATTERS.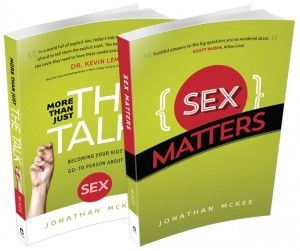 Those two have been big sellers, especially SEX MATTERS, most likely because parents are looking for an honest and forthright book to teens and tweens clearly presenting God's plan for sex in a world that has cleverly blurred the reality of that amazing God-given gift. (Maybe also because it's only $5 bucks and change!) SEX MATTERS also has discussion questions at the end of each chapter so a parent or youth worker can use it as a discipleship tool with a teen or tween.
I did 4 TV interviews about these books, countless radio interviews, including an upcoming one with Dennis Rainey on Family Life Radio
BEST SELLER ONLINE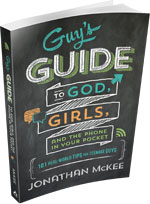 Even though MORE THAN JUST THE TALK and SEX MATTERS are doing well online, they can't compete with the "refreshingly brutal" devotional for guys I wrote the year prior. I'm talking about THE GUY'S GUIDE TO GOD, GIRLS AND THE PHONE IN THEIR POCKET. This book is not only drawing the most sales on our site, it's ranked #5 on Amazon under Christian teen books about values, and doing well in other Christian book categories.
BEST SELLER ON MY BACK TABLE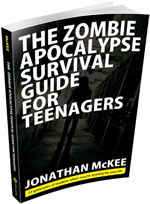 Whenever I preach in a church and teach a parent workshop, the book that disappears from my back table the quickest is definitely THE ZOMBIE APOCALYPSE SURVIVAL GUIDE FOR TEENAGERS. It's fun watching even the most conservative Christian grandparents snatching up that book for their grandkids. Parents, grandparents, and caring adult leaders are always on the lookout for tools that effectively open doors to meaningful conversations with today's young people. That one does the trick.
2016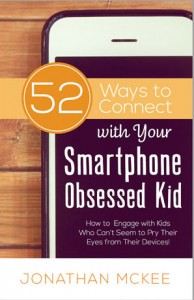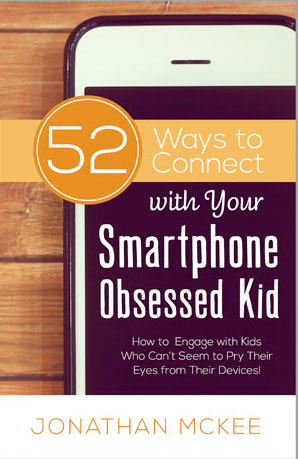 The Publisher of my best selling GUY'S GUIDE… book is publishing my next book, a book to parents arriving this summer. It's called 52 WAYS TO CONNECT WITH YOUR SMARTPHONE OBSESSED KID.
I've already had about 50 of my blog readers review and chime in on this book. I'm really excited about how it has turned out. Amazon has it posted already. We'll offer it for presale on this site in a few months.
CLICK HERE FOR ALL OF JONATHAN'S BOOKS
CLICK HERE FOR JONATHAN'S AMAZON AUTHOR PAGE