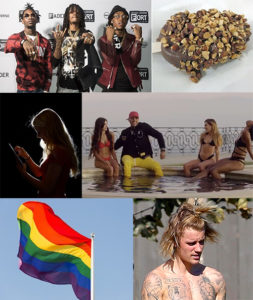 Here are the top 10 blog posts of mine that you guys trafficked in 2018.
The No 1 trafficked post by far was "Gunning Your Kids Down"… my expose on violence in current music (including songs about gunning people down that went No. 1 during the Vegas shooting).
2. Mom, Is Justin Bieber a Christian?
Like my popular post, "Mom, is Chance the Rapper a Christian?" (Which, interesting side note, did you see what Chance posted on Insta last month? Fascinating.) This post provides you with questions to not rant or judge Justin's imperfections, but dialogue about him in a helpful way Continue reading "Top Blog Posts of 2018"