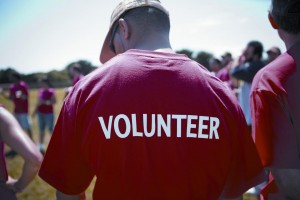 I just finished a brand new youth ministry book about mobilizing and equipping volunteers for ministry. I turn it in to the publisher in 7 days and would love to get some feedback to make some last minute tweaks before I turn it in.
Anyone want to preview my book this weekend? (UPDATE: I've already had an overwhelming response. I can have 5 more people look at it- but they'd need to be able to read it literally this weekend and have me comments by Monday at noon.)
The book is a short little resource, just 10,000 words (that's like just 2 to 3 chapters of most of my books), part of a creative new youth ministry set that GROUP Publishing is coming out with early next year. I won't give too much away about the project, but I'll let you know that Greg Stier is writing about evangelism, Marko is writing about parents, I'm writing about volunteers… and a few others are in the mix. Gonna be a nice little resource.
I'd love to get feedback and make any adjustments before I turn it in… so I welcome anyone in ministry who would love to read it this weekend and tell me your honest thoughts. Then I'll gladly give you a free copy of the real book when it comes out in 2015.
Interested? Email me ASAP at [email protected]
Thank you all!!! I appreciate so many of you responding!