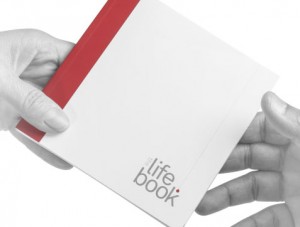 Working with teenagers, I always have my eyes open for relevant books, evangelism tools and devotionals (last year I even answered that question in this blog, "Any good resources for my mentors to develop our student leaders?").
This week I stumbled upon an incredible resource sharing the Gospel truth in a relevant way. It's a little book from the Gideons called The Life Book… and being from the Gideons, that makes it completely free to churches.
I know, right?
It's that simple. Jump on TheLifeBook.com and get up to 2,000 of these books to give to your kids to give to their friends.
The site provides a PDF sample of the book, displaying its creative design and content. The book answers some of the big life questions, presents the Gospel, then provides a nice little tour of the Gospel of John. The book ends with helpful scriptures organized by topics (peer pressure, self esteem, depression)…
Again… completely free to church leaders! (So if you aren't a church leader, pass this site onto your church leader and have them get you some!)
I love using resources like this to put truth in the hands of young people looking for answers.