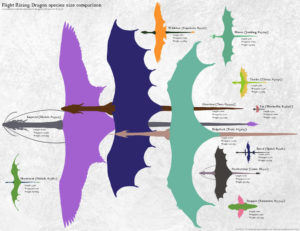 Great guest post by our TheSource4Parents.com video game reviewer, Naomi Norbez!
2019 has been quite a year, especially for video games.  From new indie titles to massive triple-A series, it's been a blast looking at all the latest releases.
But of all those games, which ones are the best for your kids?  Here's a list of the top games I recommend, out of all the ones I looked at in 2019.  These are the ones your young one can play, with no worries for you as a parent.
In no particular order . . .
CROSSNIQ+
I fell in love with this 90s-style puzzle game back when it first released, and I still highly recommend it.  Its mechanic of creating cross-shapes out of blocks looks easy, but there's plenty of challenge and fun involved.  For family game nights, there's a versus mode where players can duke it out for CROSSNIQ+ supremacy.  It's a great game for all-ages, and the puzzle-lovers in your family will be hooked. Read our full review HERE.
Reverie
Here's a title that just entered onto the Switch this year, and which I really enjoyed.  This Zelda-style adventure on a New Zealand island is a fun retro throwback, with plenty of fun to be had.  Playing as a boy visiting his grandparents, you soon find yourself thrown into a dangerous quest, seeking to stop spirits who want to destroy the island.  The game is full of E-rated charm, with entertaining characters, fun secrets, and friendly combat.  A great opportunity for you and your kids to go exploring together. Read our full review HERE.
UglyDolls: An Imperfect Adventure
This is one I wasn't expecting to praise.  As the first movie tie-in game in quite a while, I expected this imperfect adventure to be an imperfect failure.  But its colorful graphics and thoughtful, but simple, gameplay won me over.  This is definitely a title more for younger kids than the other two, but I still think it's worth checking out. Read our complete review HERE.
Flight Rising
Internet pet-simulators may be an older genre, but Flight Rising has been breathing new life into it for the past six years.  The beautiful dragon breeds, and huge array of colors and genes, are sure to dazzle and child wanting to care for a virtual buddy.  Add in online games, interesting lore, and a kind community, and you have a wonderful game that is sure to be an adventure for your children. Read our complete review HERE.
Eagle Island
This roguelike adventure is unique in the genre—it has birds!  Control the falconer Quill as they explore a mysterious island in search of their kidnapped owl, using their remaining owl to fight enemies and clear obstacles.  While I thought this game was just ok, it's one of the best kid-friendly games I played this year, with plenty of creativity and charm.  And, of course, bird-lovers in your family will be thrilled. Read our complete review HERE.
And a quick BONUS one for your older kids, I recommend . . .
Dead Cells
A fun, mysterious platformer in my favorite genre: the rogue-like.  Play as an amnesiac prisoner who's been brought back to life, as they explore the ruins of what once was a prosperous kingdom.  With its pixelated blood, occasional swearing, and mature themes, this isn't for the younger kids.  Its gripping gameplay and large amount of content is sure to please your teens. Read our full review HERE.
So that's my top games for your kids this 2019. You can find even more on our TheSource4Parents.com Video Game Review page!
What games do you recommend?  Let me know in the comments!