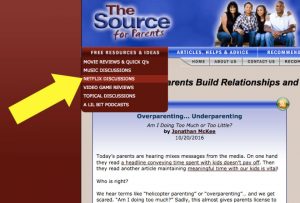 A few years ago we launched TheSource4Parents.com as a sister page to TheSource4YM.com with similar FREE resources, but specifically for parents who want to build into their kids. That page features unique resources (like our Parenting Help articles)…
…and we just added a brand new one that I'm REALLY excited about!
This new FREE resource for parents features questions and Biblical discussions of popular Netflix shows, both TV and movies.

With the immense popularity of Netflix and teens' tendency to binge watch, we wanted to provide a helpful resource parents can use to discuss what they watch.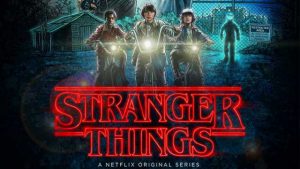 We are kicking off this brand new page by launching discussions for the popular series Stranger Things. We've already added two and are adding one new one each week (finishing the series by the year-end so we are ready for Season Two).
Stranger Things is one of those Netflix Original Series that many families are enjoying together right now (there are quite a few good shows like this). We hope our questions serve as a fun tool to get families dialoguing about the stuff that matters.
As you use this new page—remember: Every bit of entertainment DOESN'T have to be a teaching moment. These questions aren't meant to be a formal, "Sit down for lesson one!" These questions are designed more for you to use on the fly to ask your kids what they thought about what they just saw. They're designed to get them talking more than you, and you listening more than lecturing.
Enjoy this new resource! I hope it spurs on many meaningful conversations!