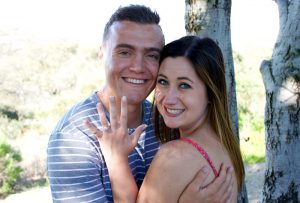 Last weekend was a huge answer to prayer… or I should say an answer to a HUGE prayer Lori and I have been praying since my daughter Ashley was a baby:
"Lord, we pray for the man you have for Ashley."
Last Friday night, that prayer was answered, and my baby girl got engaged to an amazing young man!
Some of you remember seeing Ashley grown up. She often traveled with me at my parent workshops, and even helped with some of the parenting videos we did on YouTube. Well, Ash is all grown up. She will be graduating from Westmont college this December and marrying her junior high crush, Joe.
Oh yes… junior high! Here's what they looked like then: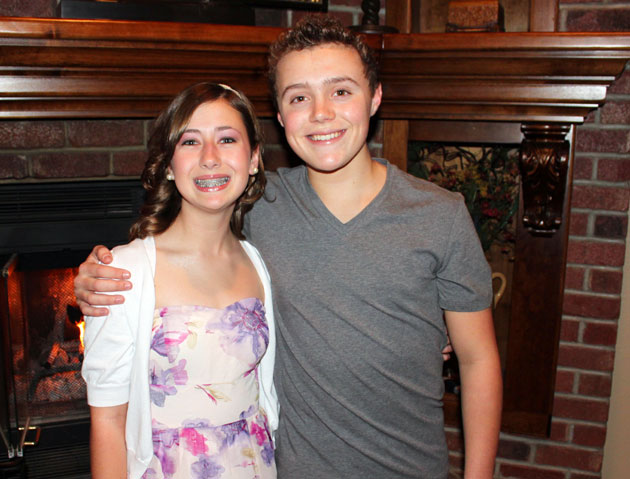 Joe asked Lori and I permission for my daughter's hand last month and then planned the proposal without Ash's knowledge. Lori and I drove down to Southern California where Joe graduated from Vanguard University (where my friend Doug Fields graduated from… back when dinosaurs roamed the earth), and my older daughter Alyssa drove over from her place in Santa Barbara to hide in the bushes and take pictures. Then a bunch of friends and family gathered for a big surprise engagement party (all hoping Ash would say "yes!")
Joe drove her to their favorite lookout spot and popped the question… and Alyssa popped up from the bushes and took this picture! (and then many more)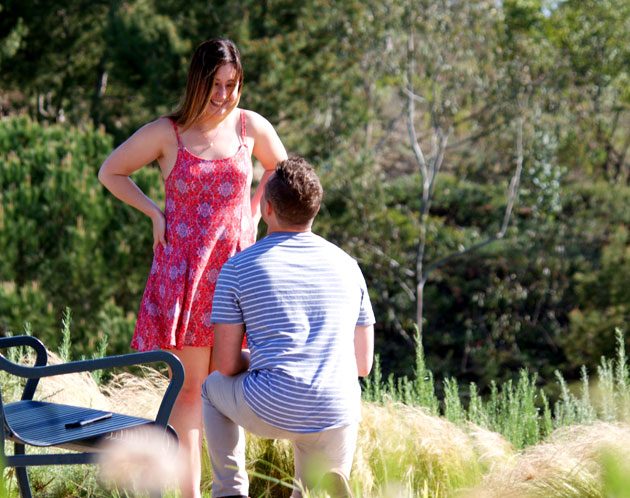 I'm so excited for Ash and Joe!
Joe is being commissioned as an officer into the Army next week and the two of them will be married sometime in the next year. (Yeah… I better start saving my money! Is this a good time to ask you to buy one of my books?)
Congrats Joe and Ash! I'm so excited what God has in store for you both! And Joe, I'm so excited that God brought a man of God into my baby's life! (Oh… and we need to talk dowry!)