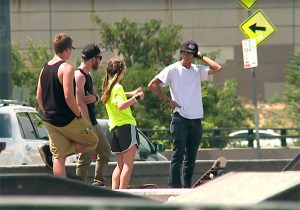 A live evangelism training that will create Gospel conversations both in person and on social media?
Yeah… God can absolutely pull that off, and no better person to work through than Greg Stier.
If you've been in youth ministry more than a minute, than you probably have seen Greg's training videos, or heard him teach either at venues like the National Youth Workers Convention or at one of his Dare 2 Share events to a stadium full of teenagers passionate about sharing their faith. Greg is all about sharing the good new of Jesus and equipping other to do it.
And so am I. That's why I'm super excited about the potential of Greg's latest initiative, Dare 2 Share Live! Greg and his team are leveraging 25 years of executing high-production, high-intensity conferences to pull of this live simulcast event to be held September 23rd in 50+ cities across the nation.
I'm excited about it's potential to impact the next generation and you should be too!
Here's why…
This event will truly be live.
There'll be no 2-hour tape delay. What teenagers in West coast cities experience is the same thing teens on the East coast will be experiencing. Teenagers in 50+ venues across the nation will be able to communicate with each other and connect through a common hashtag. I'm convinced that the buzz of social media alone that day could create a national Gospel conversation!
This event will feel live.
There will be live emcees/trainers, pre-trained by Dare 2 Share and live bands in every room. Every audience will experience their own live worship and have plenty of opportunities to interact with the skilled communicator on stage.
In addition every teenager will be able to download the Dare 2 Share Live app which will enable teenagers to be trained in evangelism at the event and get deeper training after it. This interactive app will also have cutting-edge, Gospel-conversation-starting videos and pictures that teens can upload to their social media outlets.
This event will change lives.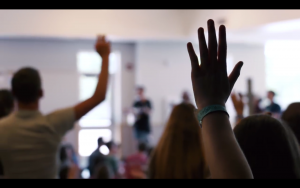 The Gospel will be given during the event so that any unreached teenagers will have the opportunity to put their faith in Jesus. Every attending teenager will be equipped to share the Good News of Jesus in a non-threatening way. Teenagers will then be unleashed to collect canned food for local rescue missions and engage others in spiritual conversations. Then they'll all come back to the venue for a national prayer and praise party for all that God did that day!
Greg is convinced that 50,000 attending teenagers could engage 300,000 Gospel conversations in one day! And, depending on the social media response, these numbers could go much higher!
Because this is going to be held the Saturday before See You At The Pole this could be a great pre-pole event to kickoff the school year with both prayer and evangelism!
Wanna Get Involved?
Right now 24 churches have signed up to host Dare 2 Share Live. To see the current sites nearest you click here. And, if there's not currently a host site near you and you're willing to unite the youth leaders in your network to help pull off this event in your city click here.
There's already a big buzz among the participating youth leaders that this event could be the "rally point for a revolution" that their cities have been needing. Even though we're still months out the momentum, excitement and camaraderie among the participating youth leaders is building.
If you are passionate about the Gospel and teenagers I challenge you to find out more about Dare 2 Share Live. This could be just the spark the next generation needs to, in the words of my friend Greg, "gospelize" their peers.