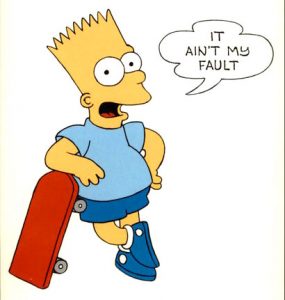 Oxford Dictionary just released their brand new "word of the year" for 2016, and it should serve as a sobering slap in the face as to exactly how irrational and foolish we've become.
The word is post-truth.
The definition is basically this: who cares what's true. It's only what "feels right" that matters (see Romans 1:18 for an expanded definition).
We just posted our brand new Youth Culture Window article, Who Needs Truth?, about this dangerous mindset and how today's young people are Continue reading "It Ain't My Fault"