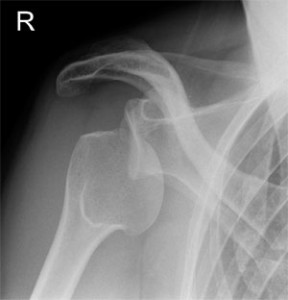 "You're 44-years-old. You know you're not a kid anymore, right?"
I've heard that a dozen times in the last four days. Starting with one of the nurses as I was being rolled out of the ambulance into the ER.
It was somewhere between 30 and 40 feet up. It was a bridge and all the teenagers were jumping off it. I don't know if "teenagers" is the key word there or "jumping" was the key word. Because I'm not a teenager and I "dove." Regardless, I dislocated my shoulder. (I wish I had a picture to show you. Grossest thing I've seen. It was completely out of the socket.)
"Make sure you check the water for rocks and any obstacles." I always told my kids. "It's okay to do something fun and adventurous. Just avoid doing something stupid."
I was proud of my 16-year-old daughter. "Has anyone checked the depth?" No one had, so my daughter went down and swam to check. We had actually jumped off the same bridge camping the year prior. But you never know if some new obstacles are present.
The water was clear and the kids started jumping.
I dove.
I dove it last year and I've dove from heights like this countless times before. But this time I didn't time it right and my feet started to float a little too far over. I think I overcompensated and tried to throw my hands out further to keep from going over. When I pierced the water my right shoulder was torn back. When I came to the surface I knew something was wrong. Paddling over to the shore I saw my arm hanging… from the wrong place.
Some guys were talking about popping it back in, but my physical therapy buddy said to wait and let the doctor do it.
Waiting was HORRIBLE! I've never been in so much pain in my life. So after a long boat ride, ambulance ride and then waiting in the hospital for an x-ray and multiple other preliminaries… they popped it back in. RELEIF!
The last few nights have been restless and uncomfortable. I can't do anything with my right arm, and it even hurts to type. (You might be seeing some more sporadic blog posts for a while)
Lori has been great. Even though I'm the idiot who brought this on myself, she's been helping me deal with the consequences.
Yes, I won't be diving or jumping off any high places again. Not even tempted.
So the bad news. PAIN and humiliation. Plus, I was three weeks from my run, ride, kayak race, and now that's history.
The good news. I might have a forced vacation for a little while (one with little sleep).
If I only had that moment to rethink that dive. (Yeah, I've been replaying that one over and over again…)