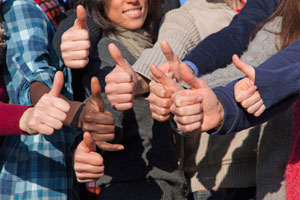 You see, in the last 5 days I've been called upon twice by Ashley, my 16-year-old daughter, to provide her with a failsafe game. The pressure was on!
Dad, don't let me down!
So here's the two foolproof games I gave her (and then I'm going to ask you for yours).
It all started last week Ashley asked me, "Dad, what game should we play Sunday in youth group?"
Ashley is now a student leader in her youth group and she was in charge of providing a little fun "sum something" before the teaching time Sunday morning. They typically do a game of some sort, and this week it fell on her.
"What is the best game ever?"
No pressure… right?
This would be one of her first time running things, so she didn't want to fail. So I gave her one of my favorite 'go to' games that has never failed me. I call it, "I Need a Shoelace." This is where you divide the room down the middle and call out items for them to grab from their pockets, purses and wallets. Great fun, and always a hit. We provide a pretty good list of items on the game page of our web site.
Then last night Ashley had about 20 friends over to our house to watch Nacho Libre and hang out (My Instagram and Twitter followers probably saw my posts). Interesting side note, I must admit, I have NEVER seen so many kids so attentive through an entire film. Great film choice. But then after the movie they all went to my backyard to hang out. After about 45 minutes Ashley asked me, "Dad, give me a good game to play."
There were about 12 to 15 people left at this point and they wanted something easy, and again… not lame!
So I said, "The Silent Animal Circle," of course, (in my best Legally Blonde tone), "Works every time!"
So if you haven't ever seen our free game resource on our website, you gotta check it out. It's got common game types, a custom search feature, and the ability to sort by name, rating, etc. Good stuff.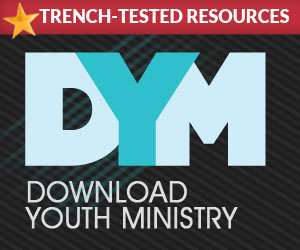 So what about you? What is your best 'go to' game that will never fail you? Use the comment feature below and give us your best. The winner will get a nice 5-game bundle from the huge selection of awesome games from Download Youth Ministry. Games like this new "Name That Movie- GENERATIONS" game, where you battle students vs. adults.
WINNERS!
1. Jono Davis
2. Jordan
3. Nick Mance
4. Blanca
5. Jon Forrest
Email me using the CONTACT US feature of this blog and I'll get you your prize!