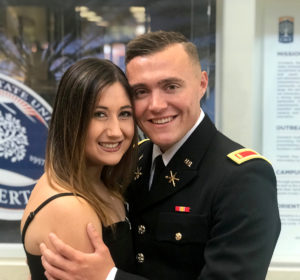 On Sunday our world was ripped apart.
My youngest daughter Ashley has been living with us while her husband Joe was deployed in Afghanistan. Sunday morning two uniformed soldiers arrived at our door to tell us Joe died the day prior. Their baby, Ashton Joseph Allbaugh is due September 10th.
We don't even have any words to express what we're feeling. We're all a little numb. We just depend on God who is the God of all comfort and cling to the hope we have in Him, and knowing Joe is with Him right now.
I guess one thing we can all say… we miss Joe. We miss his smile and the way he made us laugh.
Everyone has been so supportive and honoring Joe in so many ways.
Ashley and Ashton will be living with us as long as they need. I praise God she has family gathered around her right now, our family, Joe's family, and our church family. Thank you all for your prayers and support through this time.
PLEASE PRAY…
Please pray for Ashley, her health these last two months of pregnancy and for strength during this incredibly painful time.
Please pray for Joe's entire family, especially his parents Larry and Laura, wonderful parents who have always treated Ashley like a daughter and I know will be amazing grandparents to Ashton as well.
And please pray for Lori, myself, and my parents who all live on the same property together with Ashley—and soon Ashton—four generations on one property. Pray that we can surround her with love during this unfathomable loss.
Thank you so much for your prayers. And thank you for understanding—I will be off the grid for a while.