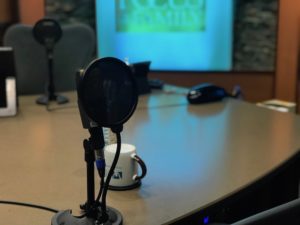 Today and Tomorrow Focus on the Family will be airing my Parenting Generation-Screen workshop on their daily radio broadcast…the first time they've done this.
In past shows President Jim Daly and Co-Host John Fuller have interviewed me about "Teens and Screens" or parenting…but this week they're doing something a little different. This week they're actually airing the workshop I currently teach in schools and churches around the country.
Earlier this year I was teaching my parent workshop at a church in Castle Rock, CO and Focus sent a crew to record the event. They edited this 90-minute workshop down to two broadcasts…focusing on real world tips for today's parents who are raising Generation-screen!
Tune into your radio today, or just jump on the Focus on the Family Broadcast page and they should have the show posted online by mid afternoon.
Enjoy!

AND HERE'S MORE INFORMATION IF YOU'D LIKE TO BRING THIS WORKSHOP TO YOUR CITY