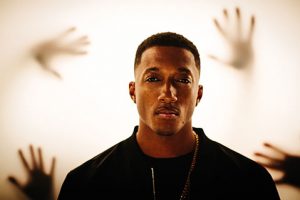 Last week I hosted a contest in this blog asking you which Christian songs today's kids actually like and wouldn't hesitate playing to their friends. Here are the results.
The response was overwhelming. You'll probably find that post's comment section is a great resource for you to peek at the variety of some of the top Christian songs kids like today!
Key word: variety.
In fact, if you pour through those comments you'll discover two things:
1. You'll find some obvious common denominators among the artists: Lecrae, Hillsong, 21 Pilots, For King and Country, KB, Andy Mineo, Skillet…
2. You'll also find that musical tastes vary… and awkwardly… sometimes people don't see beyond the tribes they have contact with.
For example: someone made a derogatory comment about Skillet. If I'm being honest, I'd be the first to agree that Skillet doesn't have a mainstream sound. There is nothing in the top 50 songs on Billboard Hot 100 right now that sounds anything like Skillet. Nothing. The charts are full of 21 Pilots, Rihanna, Drake, The Chainsmokers, Selena and Bieber.
But does that mean "kids these days don't like Skillet?" Interestingly enough I've encountered kids all over the US who like Skillet's sound (and by the look of the comments in that blog post last week- so have many of you). Even my own Denver Broncos began their season marching out to the Skillet Song, "Feel Invincible."
Sometimes people don't realize that tastes vary beyond their own circles of influence.
A few months ago a youth worker had a similar complaint… but from a completely different perspective. She questioned me for using a Justin Bieber song to provoke a Biblical discussion. She said it wasn't relevant because…and I quote… "Kids today just don't listen to Bieber!"
Really?
What she should have said was, "I don't hear my kids listening to anything like Bieber." Maybe in her church, or even in her town, kids don't like Bieber. She might personally think "kids today just don't listen to Bieber," but his music sales, YouTube views, and chart ranking would show otherwise. I'm sorry if you don't like his sound or his offstage antics… teen girls still love him! Those are the kinds of artist we often refer to on our free music discussion page (which we plan on writing much more of in the recent future!)
My point is this: don't assume "all kids are like this" just because "your kids are like this."
Yes, on one hand I really strive to keep my thumb on the pulse of the mainstream influences kids are listening to and watching. At the same time, I don't discount that individual "tribes" can have varied tastes.
So which of these Christian songs have a mainstream sound? In other words, which of these Christian songs have a similar sound to what most kids are listening to today?

The easiest answer is, anything by 21 Pilots. That's simply because they are actually on the charts. They actually have two songs in the top 10 right now. And they are uniquely accepted by kids with all kinds of musical taste.

Lecrae also has a mainstream sound, gaining secular airplay, being recognized by secular personalities and played in secular venues. Songs like "I'm Turnt" would be accepted in most teen venues today.

Hollyn also boasts a mainstream sound, with songs like "Alone." She provides a sound not unlike many in the Hot 100 today. (Count how many "raspy voiced" females sing like Sia, accompanied by powerful base on the downbeat and a finger snap on the up.)

I also have to give props to The Afters with their song "Live on Forever." Their sound is probably most similar to secular bands like One Republic or Coldplay who both are no strangers to the top of the charts.

Then there are anomalies in the Christian music world like Crowder. I can't tell you for the life of me why his songs make it other than they are simply amazing! He can write an unashamedly Christian worship song (Like "Lift Your Head Weary Sinner")… and it's remarkable every time, resonating with a broad audience. Good stuff.
I could list others, but they probably will start to vary in popularity by taste: hip hop, grunge, screamo (which is a genre I will never understand). So I'll let you do a little navigating yourselves through the comments of that post—knowing the ears of the kids you work with.
I'm just happy to see some really strong music options that speak truth in a world where lies are so abundant.