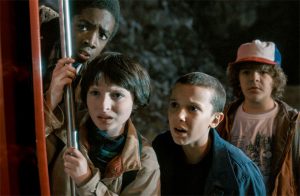 (and discussion questions to ask them on the fly)
In a world that offers plenty of shows NOT to watch, it's nice when families can discover entertainment to watch together—especially now that Netflix is rapidly becoming a tool for Netflix-Binge-Bonding!
So here are 5 shows that many families have found fun to watch together and enjoy.
Are these shows The Waltons? Nope. But they each aren't pushing the envelope with imitatable behaviors, actions without consequences, and gratuitous sensual scenes.
Here's five Neflix shows you can binge-watch with today's young people… and they might actually enjoy it! (And I've included a few discussion questions at the bottom of this post- questions to occasionally ask your kids on the fly.)


WARNING: It is almost impossible to provide a "safe" list of today's entertainment media when discernment and taste is so diverse. So please use your own discretion and judgement with the shows below.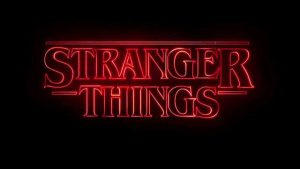 1. Stranger Things
This show will give you the feeling when you first saw Spielberg's E.T. or J.J. Abrams' Super 8 (another great film to watch as a family, by the way).
It has some PG language (much like E.T.), some frightening images and fantasy violence (like Super 8 or any of the Harry Potter films), but most families will find it very appropriate for their teens and tweens.
Better yet, the show takes place in the 80's with authentic wardrobe and cars that will feel like a time warp for parents ("My friend totally had that jacket!!!").
You'll see some teen rebellion and moments where parents and kids don't get along—all great discussable moments. (In fact, we'll be providing discussion questions for this show soon on our website!)
Enjoy. This show is truly some of the best nerd TV I've seen since Firefly (which wasn't quite as family friendly) and Freaks and Geeks (which was authentic, but a little too comfortable with marijuana for my taste), also both on Netflix.
Stranger Things currently has one season on Netflix, but the second season is coming soon!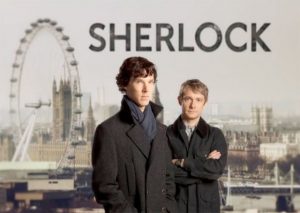 2. Sherlock
In all the attempts to tell the story of Sherlock Holmes, this is probably my favorite.
BBC's Sherlock "mini-series" (I don't know what else to call it- it's three 90 minute shows every 2 years for three seasons now) is a stimulating storytelling (so intellectual in fact, it might lose younger tweens) with creative characters, captivating dialogue, and fantastic performances from all, especially the two leads—Benedict Cumberbatch and Martin Freeman.
If it's a little too artsy or cerebral for your teens, try something like Finder, also on Netflix.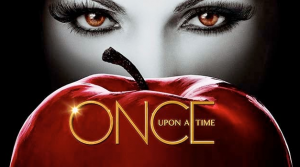 3. Once Upon a Time
This isn't one of my personal favorites, but I've heard so many families rave about it, I had to include it on the list. It's the creative story of Emma Swan looking for answers in a mysterious town called Storybrooke where fairy tales are weaved into daily life.
If your family likes fantasy, this show provides some creative moments. It's no Stranger Things… but families enjoy it.
Netflix has 5 seasons of this available now, so you'll have plenty of watching to fill a rainy eventless Saturday!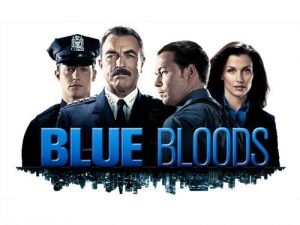 4. Blue Bloods
In a entertainment library full of police dramas, I can't possibly skip Blue Bloods in my list of family favorites with its focus on family and values.
No, this show isn't written by Christian writers, and you can expect to see normal worldly elements, but this show is truly as clean as they come these days.
It's solid police action and storytelling, but my favorite part of the series is the fact that the main characters, a family of police officers, always get the family together for a multi-generational family dinner at the end of each episode, and discuss the changing moral climate.
Blue Bloods offers 6 seasons on Neflix.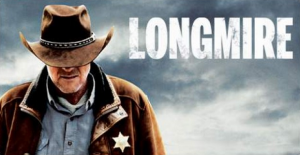 5. Longmire
If you're tired of the big city police dramas, then swing the pendulum completely to the other side and try Longmire, the story of a recently widowed sheriff solving crimes and keeping the peace in a rural Wyoming community.
Longmire has beautiful scenery, intriguing characters, and surprisingly gripping storylines. It's NCIS in Absaroka County Wyoming. If the pace is too slow, then try something big city and upbeat like White Collar instead.
Native Americans are a regular part of the show, and with that comes some religious ceremony and beliefs.
Neflix has 6 seasons of the show available.
* Honorable Mentions:
I must mention that I also found The Walking Dead to be a great discussion starter with older teens- hence our website, The Gospel According to The Walking Dead, which provides a Biblical discussion for each and every episode ever aired. In the same way Breaking Bad provides some amazing teachable moments you could discuss with older teens who have seen it, but would probable never be described as family friendly.
* * *
That's it! Five shows… okay… I actually mentioned over 10. Happy binging!
Quick Questions to Ask On the Fly:
Remember, it's okay to just bond with your kids. Every moment doesn't have to be a teaching moment. But yes, some of these shows might offer some good instants to discuss family values and truth. Try asking questions like:
Why do you think he/she just made that decision? Was he/she right?
How do you think that will work out for him/her?
What do you think might be wise in that situation?
Do you ever encounter situations like this?
How can we prepare ourselves to make wise decisions on the fly in moments like this?
What about you? What TV shows have you found fun to watch with your kids?