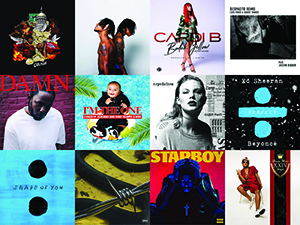 America loves their music… which is probably why the average person over 13-years-old now listens to over 4 hours of music per day. That's an average of 47 minutes a day more than they did last year alone.
The question is… what kind of music?
Every December we wrap up the year with one final Youth Culture Window article unveiling every No. 1 song of the year. This year there were 12 songs that hit No. 1 on Billboard's Hot 100… and half of them were rap/hip-hop.
Any guess as to what the common theme was this year?
Take a peek in our newest Youth Culture Window article, The Biggest Hits of 2017.