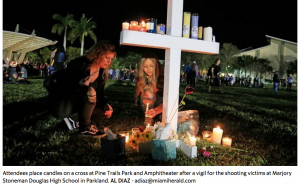 "This kid gets bullied a lot."
I'm wrapping up my book to parents about bullying, and in the last few months it's been literally insane how many times I've turned on the news to see exactly what I'm writing about played out on the screen… last week again with the shooting in Florida.
No, I'm not one of those guys who is putting full blame on "bullying" here. There were a lot of factors contributing to this tragedy… but again… one of the big ones was an ostracized kid ignored by bystanders every day.
Like the 17-year-old who admitted as much to the Miami Herald just a few days ago Continue reading "I regret not saying anything"