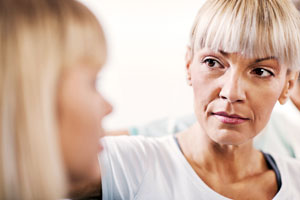 Do your kids open up or clam up when you ask questions?
Think about that for a second. Because chances are, you ask questions one of two ways. One approach gets young people talking. The other tactic… they look for the nearest exit.
Last weekend I taught two workshops in Wisconsin, one to parents and anther to youth workers. One of the common denominators in that teaching was encouraging each of these groups to truly "get to know their kids." In the parenting workshop I actually gave them a homework assignment:
"Connect with your kid this week and see if you can discover something about them you never knew before."
I qualified that assignment by warning them, "This doesn't mean you're going to sit down like a parole officer and start quizzing them on who they are hanging out with and where they've been. This is a sure way to build walls immediately."
As parents, youth workers, or any caring adult, we need to think about our approach when we talk with our kids.
This week I posted a brand new article on the front page of TheSource4Parents.com. In this article, Which Listener Are You?, I highlighted two common approaches that parents lean towards when asking their kids questions. One approach makes young people feel noticed and heard. The other way makes them feel like they're being strip-searched.
How would your kids describe your approach?
Take a peek at that new article HERE, and pass it on to parents!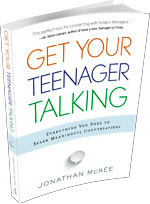 ARE YOUR LOOKING FOR SOME HELPFUL QUESTIONS THAT GET TEENAGERS TALKING? JONATHAN PROVIDES 180 DISCUSSION STRINGBOARDS IN HIS BRAND NEW BOOK, GET YOUR TEENAGER TALKING.