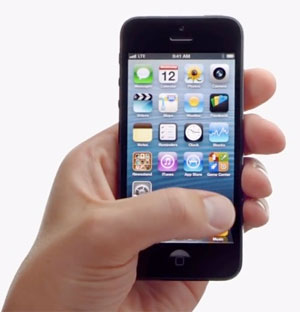 I love hearing feedback from parents after they attend one of my Parenting the Smartphone Generation workshops– it's fun to hear how their kids respond when the parents arrive home with all this new information (knowing that I'm telling their parents to start paying attention to what they are watching, what sites they are browsing, etc.), and I'm always curious to hear how the parents responded to the glimpse I gave them of music, TV, video games and other entertainment media.
A good friend forwarded me the feedback from a church in Amish Pennsylvania where I spoke about three weeks ago. They actually printed the parent feedback right in one of their newsletters to the church.
Here's the feedback, as printed:
Parents talk about
Jonathan McKee's Parenting Workshop
We contacted families who attended the Parenting Workshop for some feedback on what parents learned. Here's what they had to say:
 
The biggest thing I walked away with is RELATIONSHIP with guidelines. Not rules and say this is what I say and this is what I do. I have been through this before and yet every couple of years things change drastically.  I pity our teens and the distractions that are so prevalent.
 
I did attend the workshop and found it very informative, though somewhat frustrating and frightening!  It's going to be a job to keep up!
 
Loved it-and hope it was recorded so other folks can benefit from this information! Thanks to all!
 
I think a silicate workshop for kids and the dangers of social media would be very beneficial for the students.   
 
This was an awesome workshop, and we walked away with some of his books to work through with our kids. Most things I was aware of, but the video game portion brought a better awareness for me in that area.
 
I learned a lot and I thought Jonathan did a wonderful job.
 
Mr. McKee was a very good speaker. I enjoyed the workshop.
It was very good and well worth the time. It made me look at things differently.
 
We attended church and heard him speak & then came back Sunday night, too. I like his perspective on working with kids & technology. We are hosting a Korean teen and he is always on his phone. So Jonathan advised us to wait a week & pray and then talk with our child to come up with guidelines. He said to give your child a heads up but not to go into detail until you had a week to pray. I like that.
 
My daughter begged me twice not to go so of course like any good parent, I went 🙂
 
I thought the speaker was incredible — both enlightening & entertaining at the same time.
 
All I can say is WOW !!! We sure need to make some changes. It was very hard coming home and keeping my mouth closed. I had the list ready to go, 1-2-3 , but of course we will wait 1 week until we take action. Our son also was prepared. We walked in the door and he very quickly stated that we CANNOT make changes to his phone, ect….for 1 week!!  Sometimes we wondered if he ever listens to the sermon, well, here we have proof that he did. Of course, he would hear something that pertains to his fun! I just thought his reaction was very immediate.  We just had to laugh at him!!!