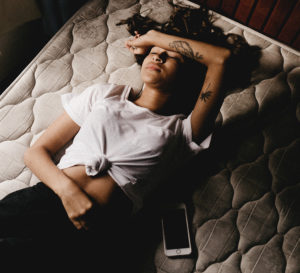 Hailey Bieber calls Instagram a breeding ground for cruelty.
Lizzo quits twitter because of all the haters.
Kendall Jenner detoxes from Insta for a week.
And they're not alone.
Is social media really all it's cracked up to be?
Instagram, Twitter… is SUCH a breeding ground for cruelty towards each other, and because people don't take the time to connect with each other on an honest level before they resort to hatred, it starts to damage what could be really beautiful human interaction and connection. – Hailey Bieber
Today I spent the day with Focus on the Family recording shows with the Plugged-In team and dialoguing with them about the effects of social media on young people. One of the key subjects we discussed was the effect social media is having on this generation.
I find it fascinating when we see celebs and people of influence speaking out about some of these realities.
Sure, you've heard me talk about cyberbullying, some of the unforeseen dangers of Instagram, the link between the spike in depression and anxiety to screen time and social media, and you've heard some of my recommendations of how parents can respond. But isn't it interesting when we actually see a musician like LIZZO just up and quit Instagram because she's tired of the haters!
My daughter Alyssa and I are writing a book together right now to young people about face-to-face connections in a screen-to-screen world, and in the book Alyssa shares her story about the pressurized environment Instagram was creating for her and why she decided to quit Instagram for a year.
Young people love their devices, and one of the first apps they download is almost always social media. The question is…does it truly make them happy? Or is it just a source of angst?
Are you having these dialogues with your kids?
Read some of the articles I've linked above with your kids and ask them their experience.