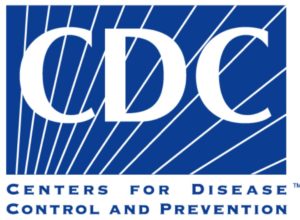 This morning I'm encouraging a group of young moms (at MOPS) to delay screen ownership and social media access with their kids…and the CDC just released an eye-opening report illustrating one of the compelling reasons why.
In the last two weeks I've spoken in 5 cities in 4 different states on the exact same subject…teens and screens. So let's just say that this CDC report is very timely for me…as well as very distressing. The fact is, social media is taking a toll on our kids' mental health.
Consider the timeline:
In 2007 the iPhone was introduced, and social media began to creep into our pockets.
In 2012 not only did America cross the 50% mark for smartphone ownership, but Snapchat was released and Instagram became a thing.
Since then, countless experts have noticed an unpresented rise in teen anxiety, depression and suicide, like Dr. Jean Twenge whose extensive research has shown a direct correlation between screen time and mental health.
This brand new CDC report reveals this curious spike in teen depression beginning in 2007, and spiking 2012ish with both young tweens…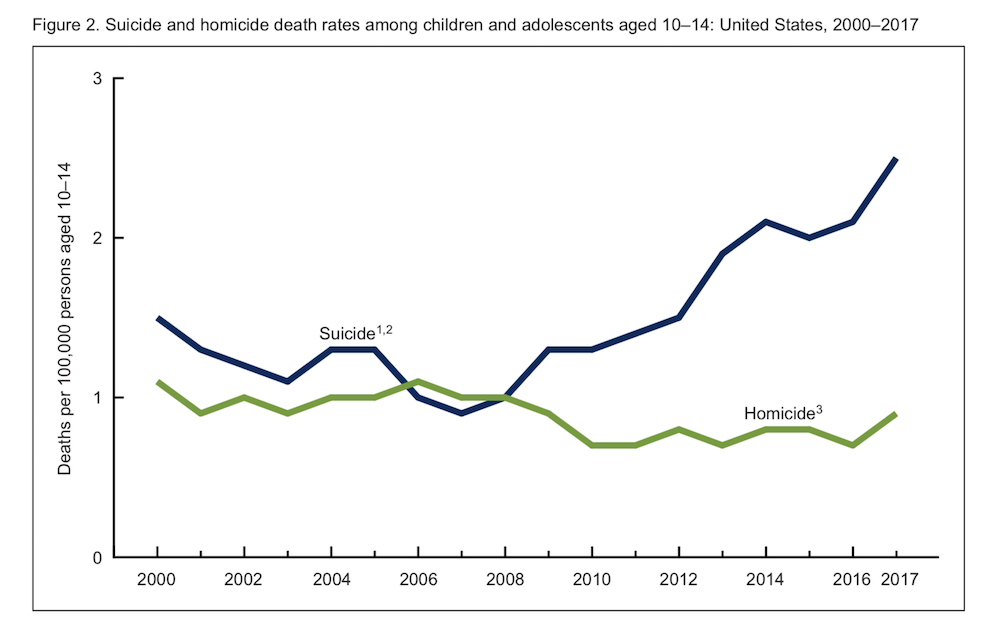 And older teens…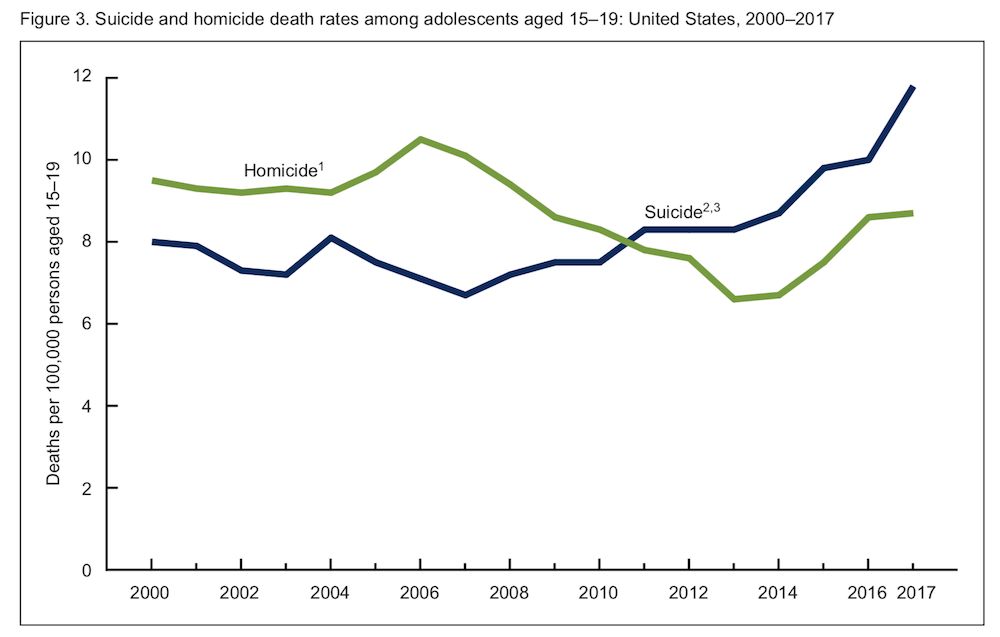 In a world where the average kid gets a phone at age 10 and lies about their age to get on social media, moms and dads should become increasingly proactive not only about setting some sensible bare minimum screen-limits, but also building into the self-esteem of Generation Screen.
Are you engaging your kids in these conversation?
IF YOU ENJOYED THIS POST, MAKE SURE AND SUBSCRIBE TO JONATHAN'S FREE "PARENTING HELP" ARTICLES, WHERE LATER THIS WEEK JONATHAN POSTS HIS BRAND NEW ARTICLE, "THE UNFORESEEN PROBLEM WITH FRIENDS AND FOLLOWERS"