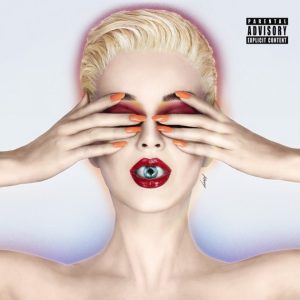 Katy Perry's back on the charts with her brand new album, Witness, which will debut straight to No. 1 tomorrow on the Billboard 200 Album Chart.
What will our kids hear from Katy this time around? More importantly, how can you talk with them about what they hear?
In 2013 I asked the same question about her album Prism when I wrote the article, "Dad, Can I Download Katy Perry's New Album?" In that album we saw Katy get honest and talk about fighting depression, but we also saw the typical themes of partying and sleeping around. This time expect a little more of the same—some vulnerability, and some DGAF mindset (don't give a…).
For example, in her song Roulette we notice the all-too-familiar theme of drinking, forget about my problems and just "lose control."
Big city lights
Got me flirting with fire
Tonight I'ma let my hair down
Have a few rounds and just let go
[Chorus]
Like roulette, o-o
Wanna close my eyes and roll with you
Like roulette, o-o
Wanna lose control and forget with you
Like roulette
Let's roll it
If we are unclear exactly what this losing control looks like, she gives us the play by play in the song Bon Appétit:
'Cause I'm all that you want, boy
All that you can have, boy
Got me spread like a buffet
Bon appétit, baby
Appetite for seduction
Fresh out the oven
Melt in your mouth kind of lovin'
Bon appétit, baby
So you want some more
Well I'm open 24
Wanna keep you satisfied
Customer's always right
Hope you've got some room
For the world's best cherry pie
Gonna hit that sweet tooth, boy
Will teen and tween girls be confused with the mixed messages? On one hand Katy is "open 24" and "spread like a buffet," while in the song Power, she is a "goddess" demanding respect, telling him you "can't wield my flowers." Hmmmm.
And now I'm taking it back
Electric as f**k (come on)
You can't quiet this thunder, no
Yeah, I'm taking it back
And all the way up
Even in the dark, I glow
[Chorus]
You can clip my wings, can't wield my flowers
Strong as time but I make up the hours
'Cause I'm a goddess and you know it
Some respect, you better show it
I'm done waiting, siphoning my power
Power
And then we see the longing Katy Perry, looking for connection and meaning in the title song, Witness. Fans saw a little of this Katy in her vulnerable therapy session posted on YouTube where she talked about many things, including thoughts of suicide, shame… and even figuring out for the first time that a hug didn't have to be sexual (much like in her song Into Me You See, when she asks, "Is this intimacy?"). You can hear the "searching" Katy in Witness:
We're all just looking for connection
Yeah, we all want to be seen
I'm looking for someone who speaks my language
Someone to ride this ride with me
Can I get a witness, witness?
Will you be my witness, witness?
I'm just looking for a witness in all of this
Looking for a witness to get me through this
You can check out the lyrics for the entire album HERE.
So what are parents and adult mentors to do with Katy's newest?
I guess my response wouldn't be much different than my answer to, "Mom, is Chance the Rapper a Christian?" Our kids enjoy Katy's music, and many will notice the good in Katy but miss some of the irresponsible messages she proposes (drinking, lose control…). Parents and youth workers can help their kids think Biblically about these messages by asking questions:
What are some of the positive messages you see out of Katy's songs?
What are some questionable elements you see in Katy's songs?
And if you hear some specific lyrics you think are worth discussing, then maybe ask…
Is she right?
Like in the song Mind Maze where she seems to be asking big questions like "Do I start over?" and "Will I find salvation?" She eventually concludes:
It's a mind maze, all these head games
Caught in a cage, a complex cage
Am I a car on fire? Will I be devoured?
I gotta free myself and get out of my own way
Get out of my own way
Get out of my own way
Get out of my own way
So do I start over, re-rediscover?
I submit to your, your sweet surrender
Your sweet surrender
Your sweet surrender
Maybe ask:
What do you think Katy is saying?
What does she need to be freed from?
What does she mean "Get out of my own way?"
Who is she surrendering to?
Who do we really need to surrender to? (Galatians 2:20, Isaiah 64:8)
Or if you'd like complete ready-made discussions on one of her songs, we just posted a MUSIC DISCUSSION for her song Witness on both our TheSource4YM.com MUSIC DISCUSSIONS page and our TheSource4Parents.com MUSIC DISCUSSIONS page, both complete with questions and scripture.
As you engage in these conversations, remember to do more listening than lecturing. Keep the conversation open. Many kids today have questions, experience doubt—some even walk away from the beliefs they were raised in (much like Katy says she did). The best way to navigate these conversations is the way Jesus did, in grace and truth. He always approached people with love and grace, while at the same time sharing the truth.
Will your kids see your Christ-like love for Katy in your conversation?
Are you pointing to truth so they recognize lies when they hear them?