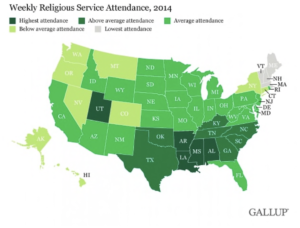 Which states in the U.S. are full of the most committed Christians… and which aren't?
And how are those numbers changing?
Many of us have read articles about the decreasing amount of believers in the U.S.– like this fascinating Washington Post article a few years back displaying 22 different maps of various religious groups and their influence in the U.S., or this one about weekly church attendance.
I find it interesting to see how this translates to youth ministry.
For example: I swung through Denver yesterday after spending the day with Focus on the Family in Co Springs… and I connected with one of my favorite friends in the youth ministry world, Greg Stier, passionate follower of Jesus and founder of Dare2Share Ministries, an organization who is really doing something about trying to reverse those numbers. Dare 2 Share is launching their Dare 2 Share Live event in about 30 days from now. On October 13 there will be 99 satellite sites FILLED with thousands upon thousands of teenagers getting trained, equipped and unleashed for the gospel! (It's really cool, check it out HERE and find the site closest to you-  you won't want to let your youth group miss this one of a kind event!)
On Greg's Dare 2 Share Live webpage they show a map of where youth ministries have responded hosting this event. Check it out: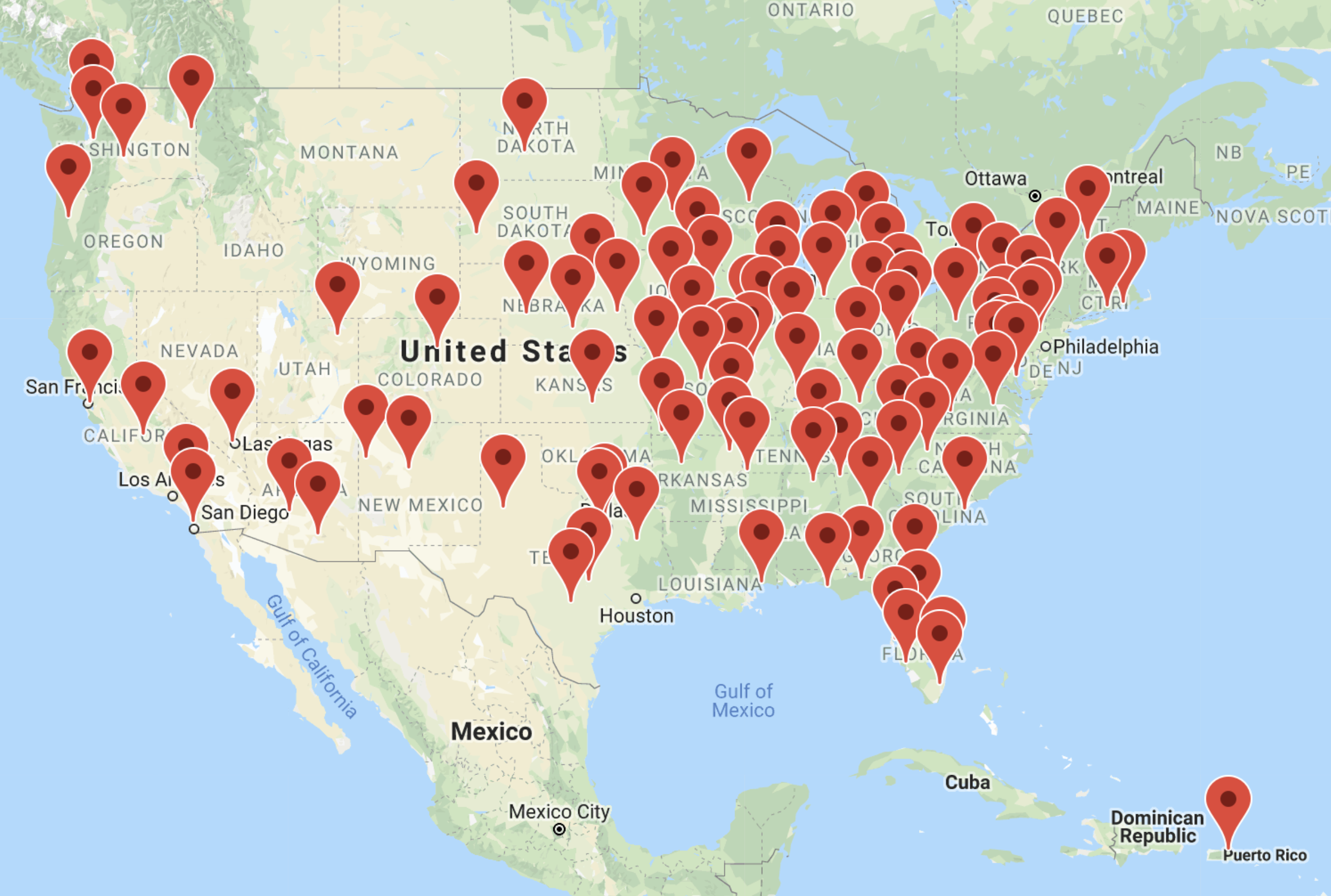 Obviously this doesn't necessarily dictate where true believers are… but do you notice the resemblance to most the U.S. religious landscape maps?
As a resident of California and a frequent speaker in the Pacific Northwest, I'm really hoping to see more Idaho, Montana, and Oregon churches- to name a few- getting involved in evangelism opportunities like this.
Where is your church on this map?
Maybe you should connect with Dare2Share and become a part of this?