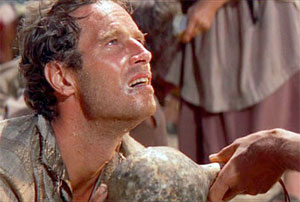 Easter is just around the corner… some of you are still preparing lessons or discussions, or even looking for ways to engage in meaningful conversations with our kids about the amazing sacrifice Jesus paid for us.
Year after year I return to this clip from the Academy Award winning movie Ben Hur.
I love the mystery and power of Jesus they created in this scene:
(Click here if you can't see the embedded HD YouTube Clip)
Here is some scripture and discussion questions to help you unpack this scene as well.
And here's another one, from Spielberg's heart wrenching film, Amistad. Here's the clip, scripture and discussion questions.