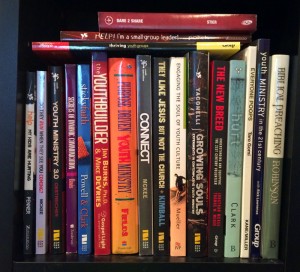 WINNERS POSTED- see below.
A few weeks ago I was sitting with a group of youth workers and one of them asked me, "What are the top three youth ministry books you'd recommend we read, if we could only buy three?"
Great question.
This one caused me to pause for a few moments, after all, I've read a variety of insightful books that have helped me through my years of youth ministry (that lot in the picture are a pretty good bunch). But which three have proved foundational?
I'll list the three books I shared with those youth workers that evening, and then I'll ask you the same. What three youth ministry books have been the most influential and foundational for your ministry? (I'll even make this a contest—chime in with a comment Continue reading "What are your top three?" »