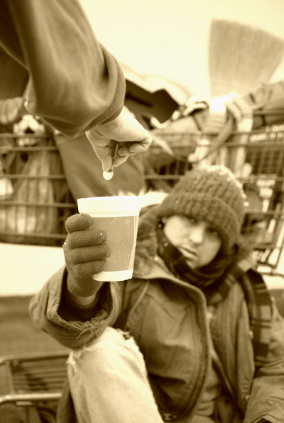 What is evangelism really supposed to look like today?
Feeding the poor?
Knocking on doors and sharing the Gospel?
I'm amazed how polar Christians become when discussing evangelism methodology. Half the group is passionate about sharing the Gospel with words; the other half has boarded the very popular social justice train.
Which is the correct method to point people towards Jesus? With words… or actions?
In my Real Conversations workshop at the National Youth Workers Convention this year I'm asking this question, posting each extreme point of view on opposing walls and asked people to stand in the room where they "stood" on the issue. When I did this in San Diego, people stood all over the room.
One youth worker objected. "The question is misleading!"
I smiled. Sure, we tend to favor one or the other. But the answer isn't Continue reading "When Words and Actions Collide" »