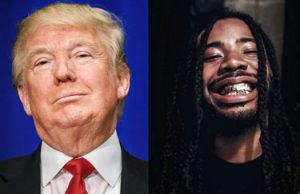 I try not to get political and I try not to rant. I'll keep my momentum of NOT getting political in this post. This post is not about Trump… it's about our hypocritical nation.
Last week we all heard recordings of Trump saying some really explicit and degrading stuff about women. It was pretty eye-opening and disappointing.
But it's funny that while Americans, both conservative and liberal are all shaking their heads at Trump, and calling his statement "offensive", "degrading" and "intolerable"… we ignore the exact same talk and worse from the musicians (I use that term loosely) our kids listen to.
But I guess since they are "artists" it's okay to give them awards for saying the same words.
You don't have to look far to find that kind that kind of degrading talk towards women. Look at the Billboard Hot 100 this week. Sitting at No. 8 is a song called Broccoli by D.R.A.M featuring Lil Yachty. The music video literally opens with a shot of a woman's butt twerking. The song, video and lyrics objectify and sexualize women… even using the same word as Trump. Here's a taste of the lyrics: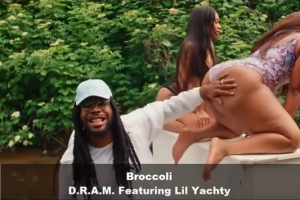 In the middle of the party bi**h get off me
In the cut I'm rolling up my broccoli
Ya I know your baby mama fond of me
All she want to do is smoke that broccoli
Whispered in my ear she trying to leave with me
Said that I can get that pu**y easily
Said that I can hit that sh*t so greasily
I'm a dirty dog I did it sleazily

And the chorus:
Ain't no telling what I'm finna be on
I'm beyond all that f**k sh*t
Ain't no telling what I'm finna be on
I'm beyond all that f**k sh*t
Pure poetry… don't you think?
So, let me get this straight. It's NOT okay for our president to say this, but it IS okay for "artists" who our kids listen to daily?
Or is it that parents are just unaware what kind of content our kids are actually digesting at an average of 6 to 9 hours per day?
Hmmmmm…..
(If you want to see a representative cross section of today's top music, here's a quick little YouTube video with the Billboard Top 50 songs from this week…good and bad.)