This past week I took my 15-year-old daughter Ashley on one of my speaking trips, speaking 8 times in three states… then two days in New York City just for fun!
Rather than blabbing all about it… here's the picture highlights: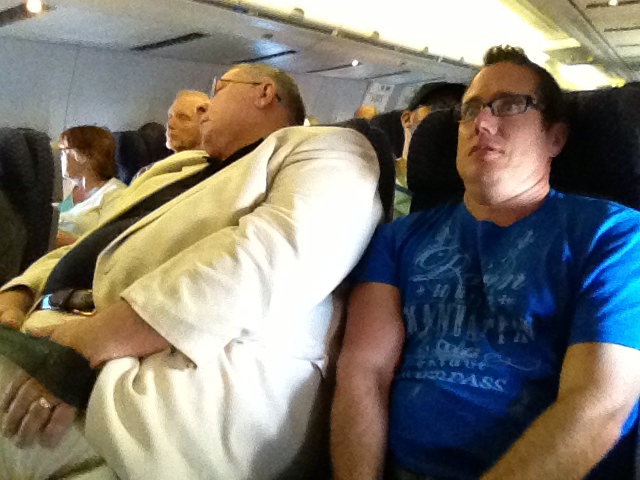 The flight out was very comfortable. It's always nice when the person next to you doesn't take up any of your elbow room at all.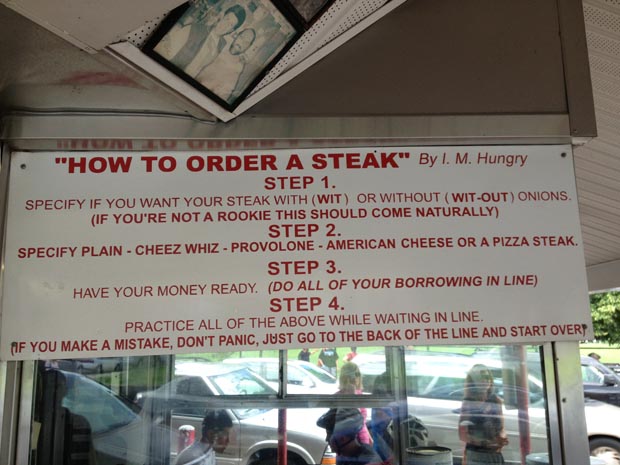 After speaking at SLC2013 in PA, our good friends Chris and Beth took us to get a Philly Cheese Steak. Anyone know which place this is? (I still think I like Tony Luke's the best)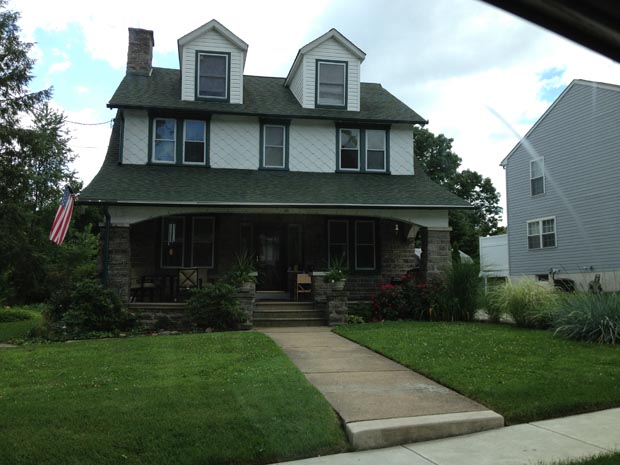 While in the greater Philly area we had to drive by some of the Silver Lining's Playbook shooting locations.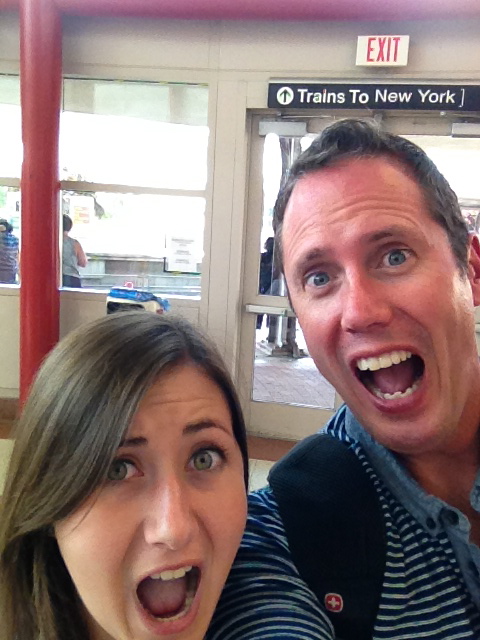 Forget driving in New York City… we took the train there and did our two NYC days on foot (and cab, and subway…)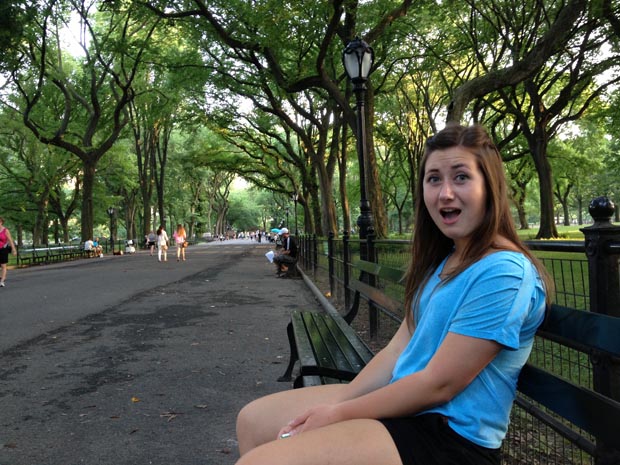 Only true M. Night fans like us would stake out his film locations in Central Park (can you name the film?). Maybe we still had the bug because we drove by several of them in the Philly area as well.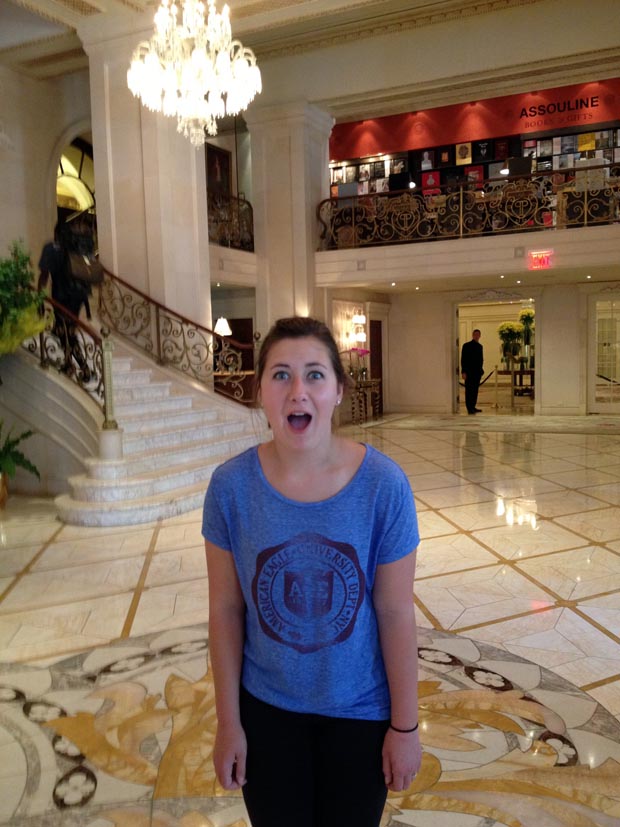 Ashley had to go into the Plaza where she exclaimed, "This is where Kevin checked into his room in Home Alone!"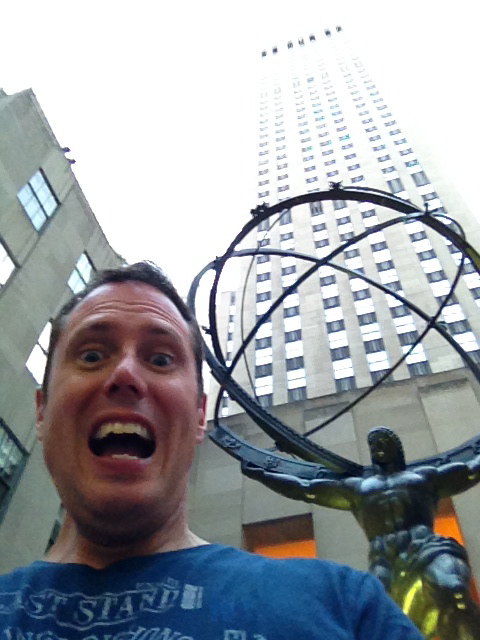 30 Rock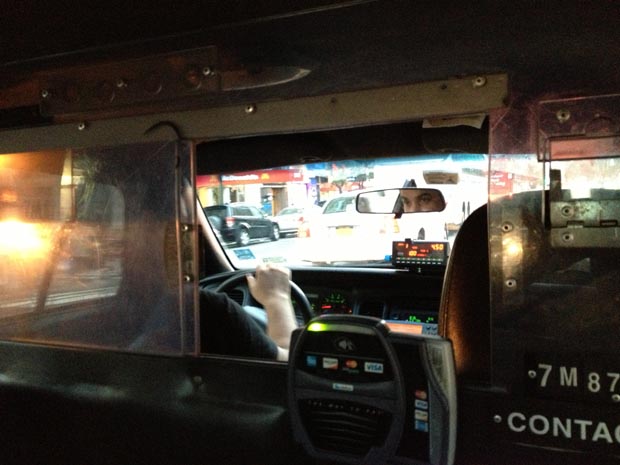 Scariest cab ride ever!!! Can you say, "Mr. Toad's Wild Ride!" (Nicest cabbie ever, though… I just had to change my pants when I got out)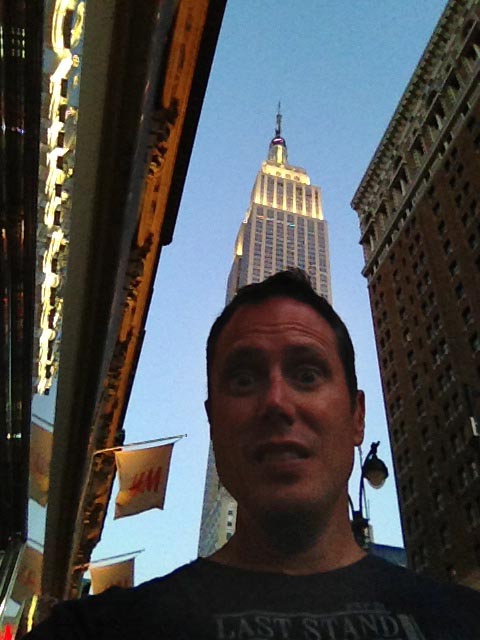 $46 each to go up the Empire State Building. We didn't love Sleepless in Seattle that much.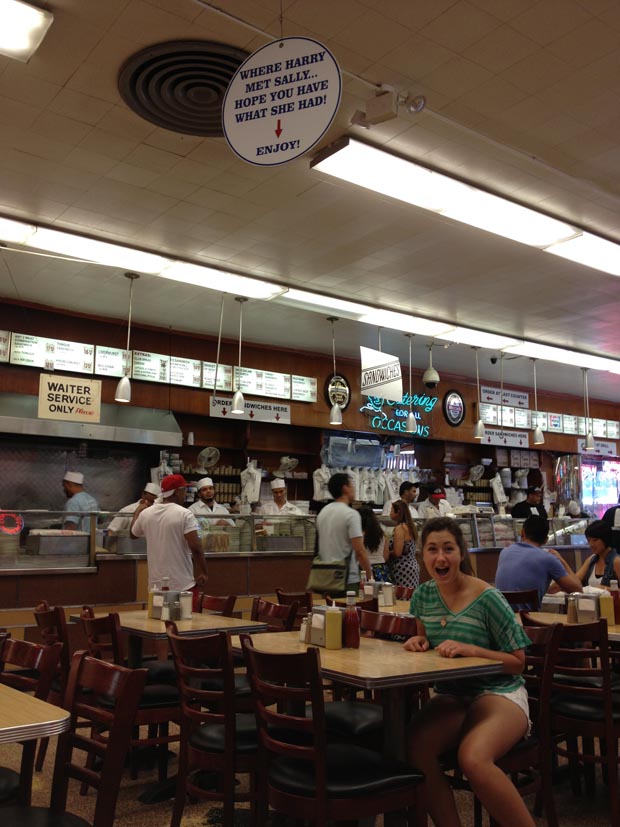 Most amazing deli ever, with the cool bonus of being the site of a scene in a great film (note the round sign hanging high above Ashley's table)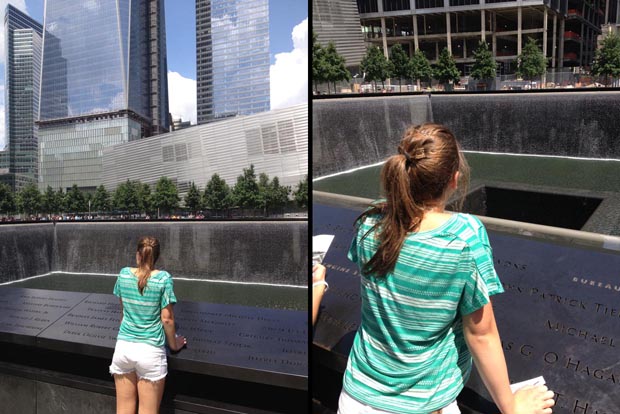 Taking in the 911 Memorial. Ashley had spent hours reading many of the stories from that tragic day. She was pointing out sites and facts to me along the way. (You can see the base of the new World Trade Center building in the left pic… 1776 feet tall… now the third tallest building in the world.)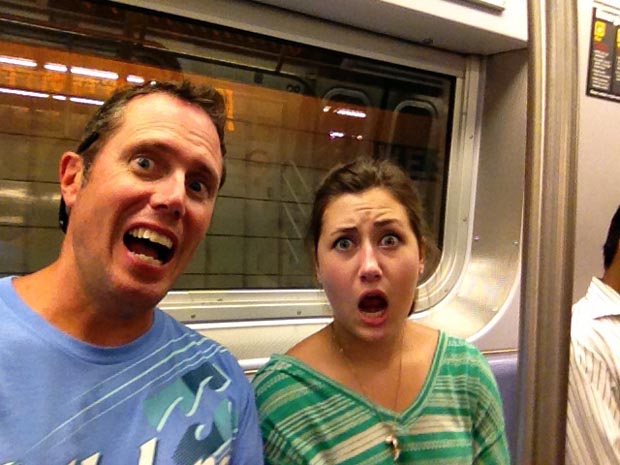 A quick ride on the New York Subway.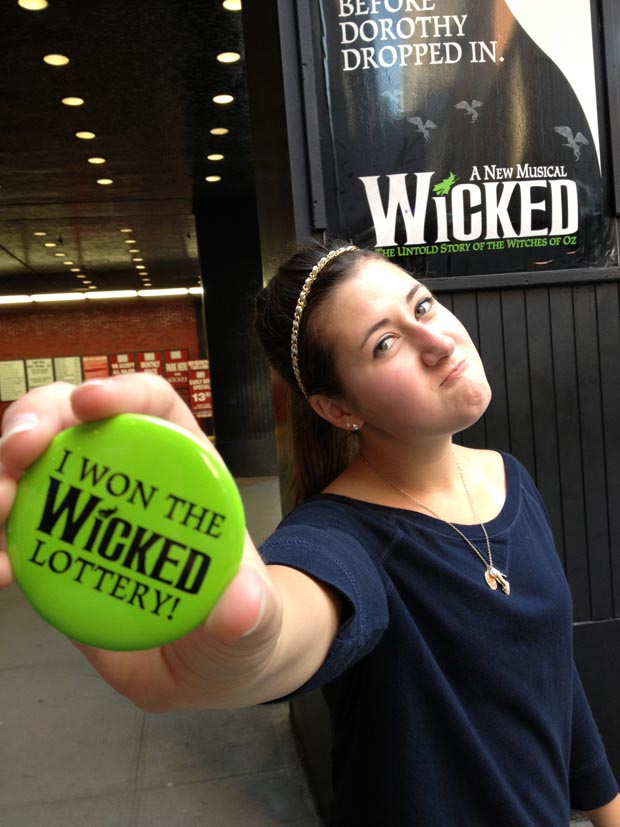 One of the highlights of the trip, a Broadway show. We wanted to see Wicked, but were hesitant to buy the tickets at $200+ each. So we tried the Lottery where you sign up at 4:30 and then at 5:00 they pull about 30 tickets for select seats in the front two rows which they sell for $30 each. Our name was the last one called. We were ecstatic! Two tickets for $30 each.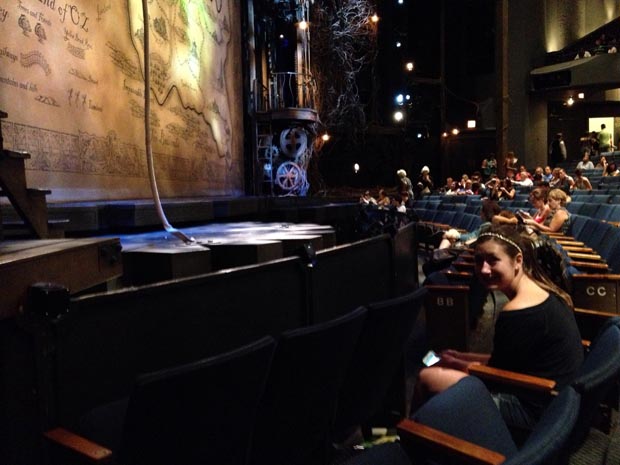 Ashley sitting in her second row seat… we were on the inside isle. Amazing seats.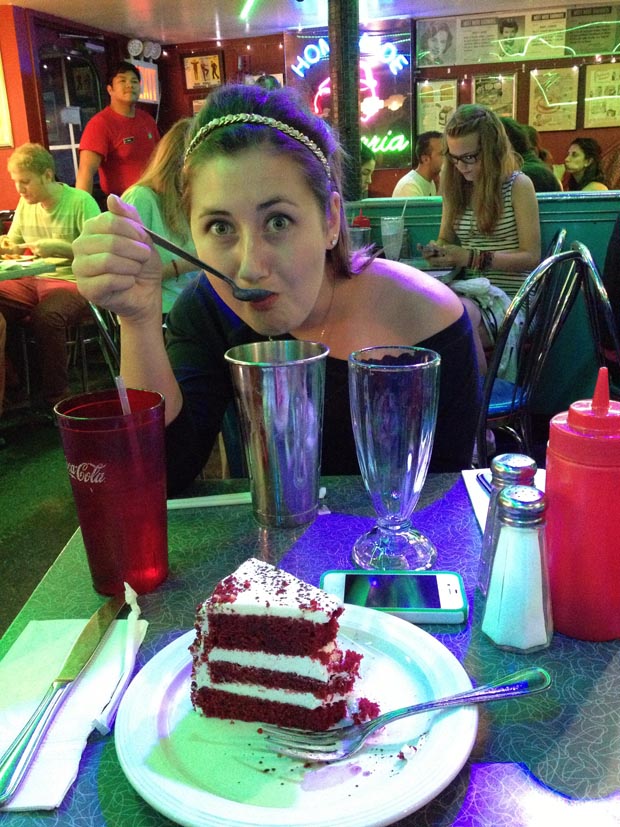 Dessert at Ellen's Stardust Diner, home of the singing wait staff. A great recommendation from our new friend Lesa in Jersey.
Times Square after 11PM. Truly the city that never sleeps (and the most interesting people… including a different girl in nothing but a g-string posing for pics with tourists each time we walked through… we didn't take a pic of that).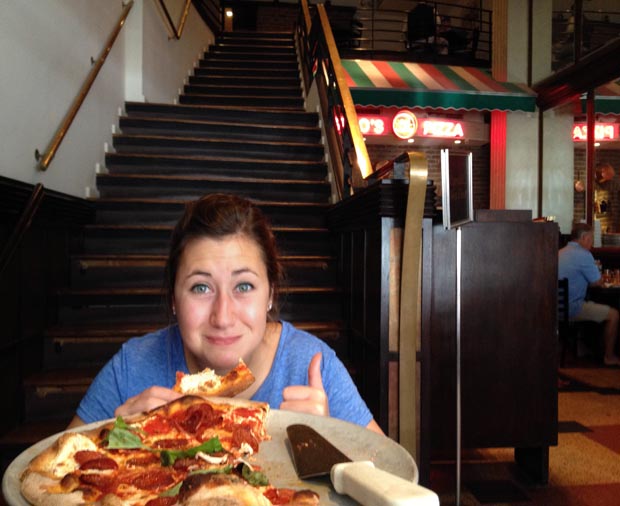 One final meal before catching our flight: Angelo's Pizza on Broadway, on the ground floor of the David Letterman show. My readers know I'm a Chicago Pizza guy… and still am. But as New York Pizza goes… wow! Good stuff.
A view of the Empire State Building from our hotel room…. and then off to the airport to fly home.
Great trip, rewarding time with my daughter… so glad to be back home on my back patio posting this!