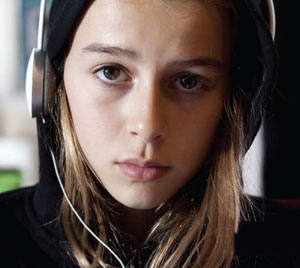 I'm going to bribe you for your input! (WINNERS posted below)
I'm really excited about the two new workshops I'm developing for SLC2013… and I'd love your feedback. (So much, in fact, that I'll choose two people who comment in this post and give them each a free copy of any one of my books).
I'm really excited about this event. It's Doug Fields Student Leadership Conference in three cities this summer. I'm speaking there, along with Doug, Josh Griffin, The Skit Guys, Jim Burns, Duffy… and more. It's 48 hours of equipping students to better understand their role as leaders, helping them discover their gifts, explore their passion, and develop their potential leadership within their youth group.
As someone who is a big believer in ministry by teenagers, I'm a big fan of this conference and glad to be a small part of it.
I teach two workshops in the three cities—one for youth workers, and one for students.
For youth workers, I'll be teaching this:
What iTunes Reveals About Today's Teenagers:
If you want a true glimpse into the window of youth culture, just take a peek at what young people are downloading on their phones. Lucky for us, you have access to an ongoing meter revealing the top-selling entertainment-media at any given moment. I'm referring to iTunes, the online music, TV and movie store that comes on all these online devices at the top of our kids' Christmas lists. In this session, we'll take a peek at 5 observations about our culture and how much entertainment media affects our teens and tweens.
I'll also be teaching students a brand new workshop I've been working on… and that's where I'd love your input. Here's the workshop title and description:
The Lure of the Glowing Screen
Facebook, iTunes, Texting, TV, Instagram, Movies… they all can be found in one single device that fits neatly into our pocket. It's easy access. The average American spends 2 hours and 38 minutes a day staring at their phone's screen alone. When you add a home TV, a laptop and a set of headphones to the mix, a typical teenager clocks in over 7 hours daily soaking in entertainment media. The question is… what are you soaking in… and how does this really affect you? In this seminar, learn how to steer clear of some of the common dangers young people are stumbling upon and how to use technology for good.
So I have two questions for you… feel free to respond to either, or both:
What would you want your teenagers to specifically learn and take away from this workshop?
How do you personally equip young people to steer clear of these common dangers, and be responsible with the phone in their pocket?
Chime in using my comment feature and get a chance at winning any one of my books, including my new More 10-Minute Talks, or Should I Just Smash My Kids Phone!
WINNER: Thanks to all of you for your comments! DCE Faith is the randomly chosen winner!