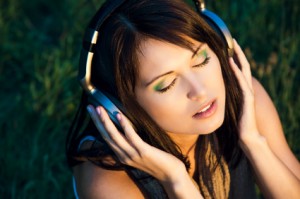 Love and lust are both frequented topics in today's top music. The question most of us wonder is, "Do our kids know the difference?"
My good friend David R. Smith just posted an excellent Youth Culture Window article on the topic of love and lust in today's top music. David dives into the lyrics of the top songs this week, reporting that 4 out of the top 10 fall in the "lust" category, and providing us with some helpful questions to ask teenagers about each of these songs.
But articles like this beg the question: are we just throwing stones here? At what point do we as parents and youth workers come across as whiney old people sitting on the porch ranting, "When I was your age…"
I guess that really depends how we discuss the subject matter with young people. Should we simply label these songs "bad"? Some of these songs are a mixed bag of nuts. For example, P!nk's song Blow Me, currently #10 on Billboard's Hot 100 chart, obviously is exploiting the use of a risqué title, but when you dig into the lyrics, the song, although explicit, is showing some regret to the lifestyle she's been leading. Do I think most teenagers hear this message loud and clear? Probably not. And personally, I wouldn't let my kids download this song. But this song would probably be much like Rihanna's hit, We Found Love, a song I specifically encouraged parents to not overreact to, but instead, interact about.
I'm proposing that it might be shallow of us to blindly label a song "bad" just because it talks about sex. Take Jason Aldean's recent hit, Take a Little Ride. My Twitter followers remember a week ago when I tweeted about this song—this country hit actually went #1 on iTunes. It's currently #12 on Billboard's Hot 100. Let me ask you: is this song about love… or lust? Here's just a snippet.
Well I'm just ready to ride this chevy,
Ride this chevy down a little backroad
Slide your pretty little self on over
Get a little closer, turn up the radio
Put your pretty pink toes on the dash
Lean your seat back
Man I swear there ain't nothing looks better than that
Sweet tan, little thing with nothing to do
I wanna take a little ride with you
Is this guy married? Would this song be bad if he was singing this to his wife?
Which is more explicit, this song, or Song of Songs?
The fact is, I'd have no problem listening to this song with my wife. This is what I call a "snugglin' song." (I can think of a Marvin Gaye song in that category too). But does that mean I would want my 14-year-old daughter playing this song over and over on her iPod when the research is clear that lyrics affect young people?
These kinds of decisions aren't easy. They aren't black and white. Bottom line, we need to be teaching young people to think about the music they are downloading and putting in their ears. (I talked about this in greater detail in this blog post, Dad, Can I Download Nicki Minaj?)
What about you?
Would you let your teenagers download this Jason Aldean "snugglin" song?
Would you let your teenagers download this P!nk song? If you found the song on their iPod how would you respond?
How are you equipping your teenagers for the day they're out of your house and making these media decisions by themselves?
MORE ARTICLES ON THIS TOPIC FROM JONATHAN:

Dad, Can I Download Nicki Minaj?
BOOKS ON THIS TOPIC FROM JONATHAN:
Candid Confessions of an Imperfect Parent